The City of Rosemead Celebrated their Fall Festival and "Dia de los Muertos"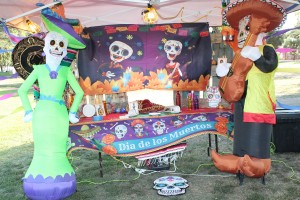 A Day of the Dead altar was location in Rosemead Park on October 9 as part of the community's celebration hosted by the Rosemead Parks and Recreation Department.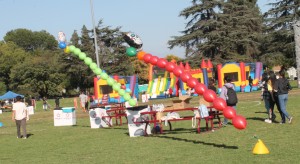 The Park was decorated with many balloons with a mask located at the top of each string of balloons.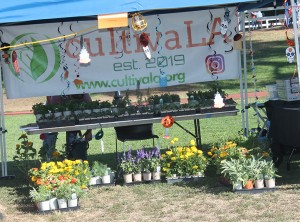 There were many booths offering information, gifts, clothes, purses, flowers and more for purchase.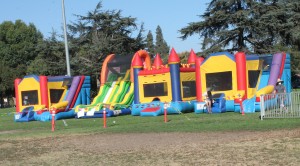 Several moon bounces and a slide were available to the children to enjoy.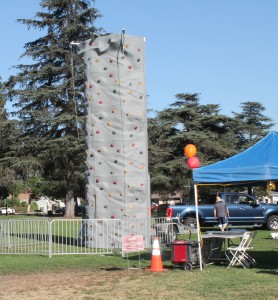 A Climbing Wall as available to the guests that wanted to climb up to get a better view of the park.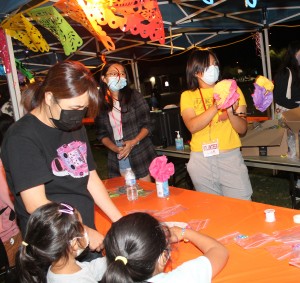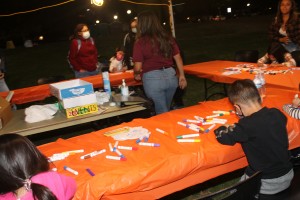 Several booths offered Bingo, Tattoos, Flower making and a chance to draw up colorful masks.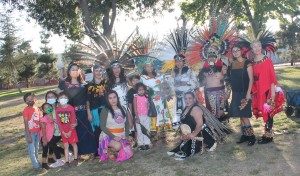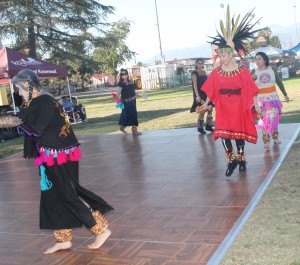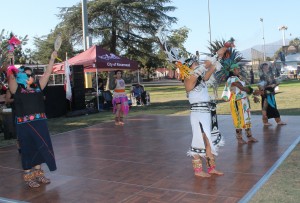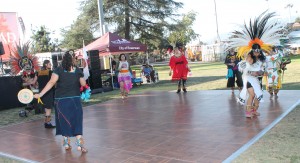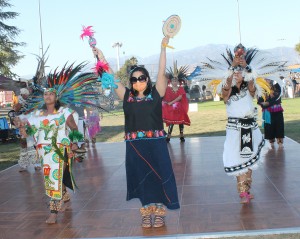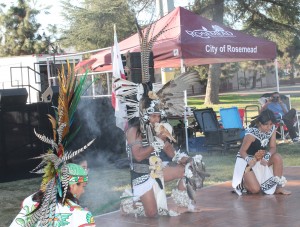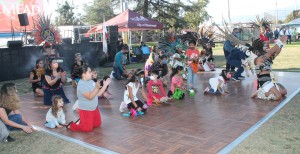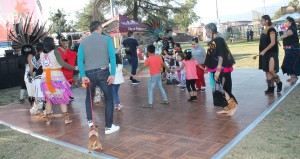 Atlachinoli Aztec Dancers opened the event with their sacred dancing and offering of White Sage to the North, East, South and West in honor of their beliefs.
They played a drum and blew a concha shell as the men and woman performed many ancient dances to the beat and the delight of the audience.
Children and adults had a chance to perform several dances as part of the celebration.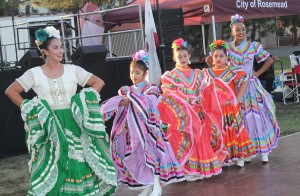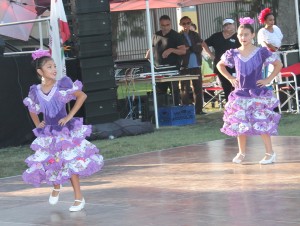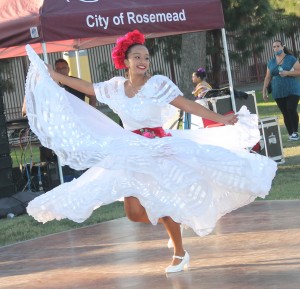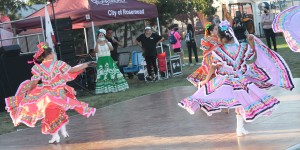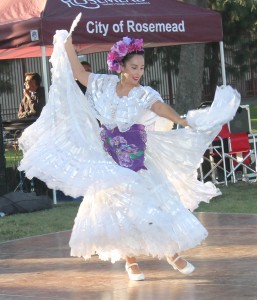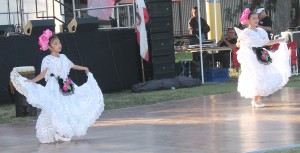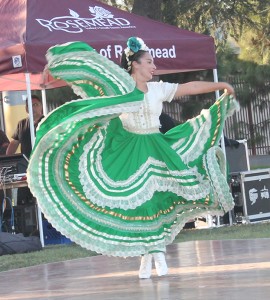 Members of the Ballet de Sally Savedra performed several traditional dancers in their colorful
dresses.
Cynthia Savedra said her late mother opened her dance studio in Rosemead in the 1960s.
She is carrying on her mother's legacy.
The event featured more live entertainment as well a various food trucks, Laser Tag and a mobile video play station.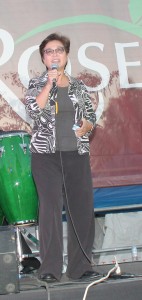 Mayor Polly Low welcomed the residents to this Fall Festival. She said it was suggested by Councilmember Sandra Armenta. Please thank our city staff to providing us with this wonderful event. Councilmembers Sean Dang and Steven Ly were not able to attend this event.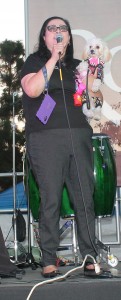 Council Member Sandra Armenta thanked everyone for being here to celebrate the Fall and the Day of the Dead.


Council Member Margaret Clark said she is happy to be here together as family. She is glad that it did not rain on us today. We do need the rain. Please enjoy being here.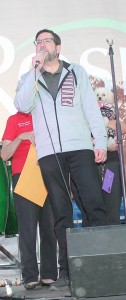 Rosemead School Board Member Ronald Esquivel said the city and the school board always work together. He thanked the city staff for this wonderful celebration.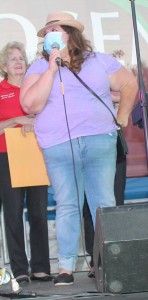 Rosemead School Board Member Nancy Armenta wished everyone to enjoy themselves.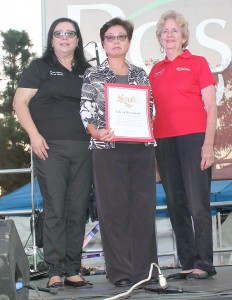 Sandra Armenta presented the Council with a Proclamation from State Senator Susan Rubio in appreciation for having this event to bring the residents together.
Mayor Low thanked Susan Rubio for her Proclamation and kind words.
This celebration in Rosemead Park was enjoyed by many families and friends.
Leave a Response