CALIFORNIA FEDERATION OF BUSINESS AND PROFESSIONAL WOMEN TO LEARN ABOUT DOWNTOWN WOMEN'S CENTER AND TO CELEBRATE 100TH ANNIVERSARY
The California Federation of Business and Professional Women (CFBPW) will hold its Fall Board meeting Saturday, October 23rd at Coast Anabelle Hotel, 2011 W. Olive Avenue, Burbank. It will be a combination of in-person and virtual via Zoom. The meeting is open to interested members and the public. The Conference will start with registration at 9:00 a.m. with the meeting starting at 9:30 a.m. The cost for registration for in-person and via Zoom attendance is $20. The cost for lunch is $45 and dinner is $55. Registration information can be found at https://bpwcal.org/events-listing/ or by contacting Lynn Brandstater at lynnbrandstater@gmail.com or (818) 606-2677.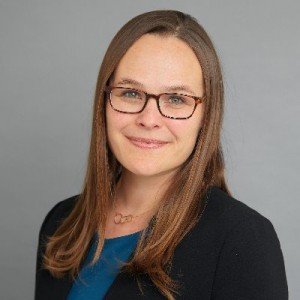 The Downtown Women's Center's CEO Amy Turk will be the morning speaker. The Downtown Women's Center (DWC) is the only organization in Los Angeles exclusively dedicated to addressing the needs of women overcoming poverty and homelessness on Skid Row. Their historic building has individual apartments, day center activities including meals, employment opportunities, health services and educational programs and a new program on advocacy to teach them to have a voice. Turk will be speaking at about 10:45 P.M. will update attendees on their various programs and how attendees can help.
Turk is a licensed Clinical Social Worker. She joined DWC in 2013 as Chief Program Officer, responsible for administering DWC's programs including permanent supportive housing, health and wellness, workforce development, and DWC's social enterprise MADE by DWC. During her tenure in that position, DWC increased public partnerships and housed 245% more individuals from 2015 to 2017, while maintaining a 95%+ housing retention rate across DWC's housing programs. In 2018, she was named DWC's Chief Innovation Officer and provided leadership in developing and implementing new organizational projects that fostered vital relationships with community partners and resulted in the doubling of the number of supportive housing units available to homeless women in Los Angeles County. In 2020 she became CEO of the DWC.
The CFBPW dinner which is only in-person will be in celebration of a delayed 100th anniversary for CFBPW. The dinner starts at 6:00 P.M. and has an Hawaiian theme. The event will feature entertainment, a history of the State Federation and celebratory gifts.

Leave a Response