Letter to the Editor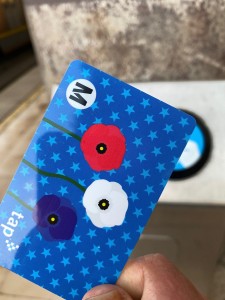 Dear Readers of the Citizen's Voice,
For those who may not have been aware, due to the "Safer at Home" COVID-19 changes we have been living under lately also changed how the entire LA Metro Bus system had been operating. Effective January 10th, 2022 Metro returns to normal operations for buses & trains with 2 key changes.
1 – They are rolling out the LIFE ( Low Income Fare is Easy) program which offers reduced cost fares to those who need it. New LIFE members will get 90 days FREE starting January 10th and reduced rates after that.
2 – To celebrate the return of normal service, Everyone can get half priced fares for the first six months – whether it's a single ride or one of their Passes ( Day, Weekly, 30 Day) .
With the cost of gas going higher and higher, this might be something to check into to see if it would be a benefit.
More information can be found on the Metro website
https://thesource.metro.net/2021/10/12/2022-discounted-fares-are-coming-find-out-more-about-discounted-and-free-rides-using-the-life-program-gopass-and-your-tap-card/
Sincerely,
Andrew
( Feel free to use my photo if you print this )
Leave a Response