UCHE ASIODU TO DISCUSS "TIPS ON TRANSITIONING FROM COVID-19" AT THE SIERRA MAR DISTRICT BUSINESS AND PROFESSIONAL WOMEN'S JUNE TRAINING CONFERENCE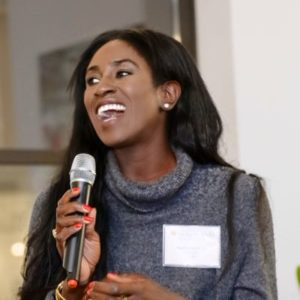 Uche Asiodu, Kaiser Permanente Clinical Program Manager at Kaiser Baldwin Park, Diamond Bar Clinic, will give a presentation on "Tips on transitioning From COVID-19 Restrictions to Normal/New Normal Routines and Relationships" at the June Training Conference of the Sierra Mar District Business and Professional Women on Saturday, June 19, 2021 via Zoom. The meeting will start at 9:00 a.m. Uche Asiodu will be speaking at about 10:00 a.m. The conference is open to all interested people at no charge. E-mail Linda Wilson at lindalwilson@juno.com to make a reservation and for the Zoom information.
Asiodu began her career with Kaiser Permanente four years ago in the San Bernardino County service area where she worked as a Clinical Therapist. Growing up in Southern California, Asiodu has predominantly worked in the Inland Empire in both the medical and mental health settings as a Social Worker. She is trained in Cognitive Behavioral Therapy, Suicide Prevention and Crisis Prevention. While trained to work with all ages, she enjoys working with the pediatric and adolescent population the most. Asiodu recently obtained a doctoral degree in Social Work from the University of Southern California, where she studied adolescent mental health programs.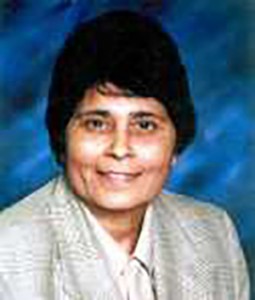 The State Representative at the meeting will be California Federation (CFBPW) Small Business Chair and past State President Manjul Batra, who is a 50+ year member of BPW having joined in India and then rejoining in the United States when she immigrated here.
Sierra Mar District is based in the San Gabriel and Pomona Valleys and is part of the California Federation of Business and Professional Women (CFBPW).  The organization is a member of the National Federation of Business and Professional Women's Clubs (NFBPWC) and BPW International. BPW has been advocates for women's issues for more than 100 years.
The mission of the Sierra Mar District of the California Federation of Business and Professional Women (CFBPW) is "to promote and support equity for working women in all phases of their lives and to promote personal empowerment and professional development." Our objectives are "to advocate on state and national legislative issues of importance to women, to promote personal and professional development for women and to foster connections among women to promote BPW and its members." Membership is open to both men and women who support this mission and these objectives. Those who are members also belong to CFBPW, NFBPWC and BPW International. For more information contact Linda Wilson at lindalwilson@juno.com.
Leave a Response