Uncertain Times
"During uncertain times, insurance provides a certain future," Luis Vega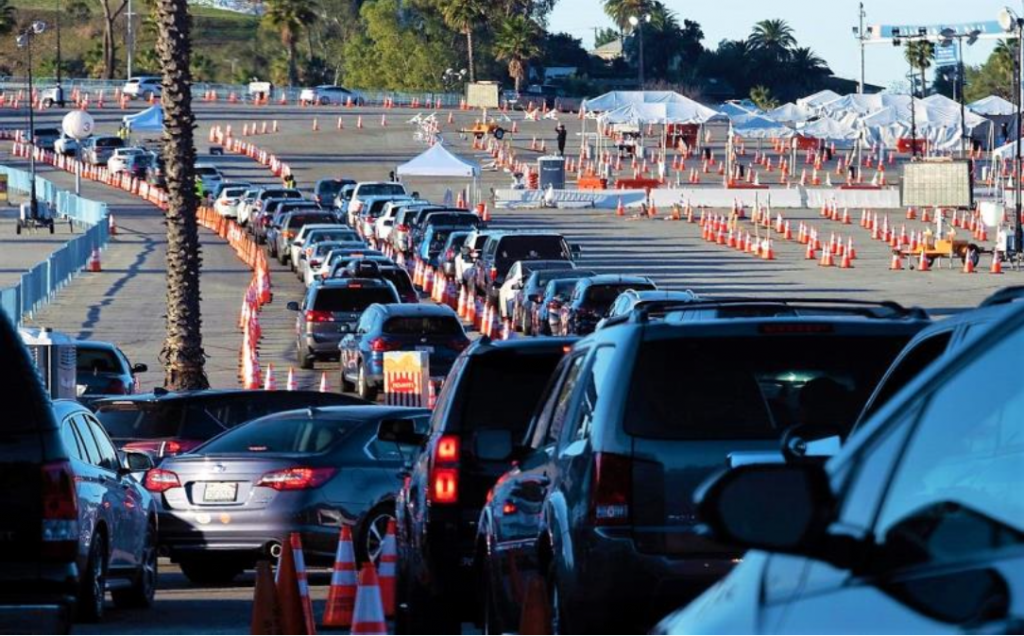 "The past year has been catastrophic for many in different ways. The pandemic revealed a clear divide between those prepared to face an emergency and others living day to day," confides Luis Vega, Farmers Insurance agency owner. "It's an expensive luxury not to be ready for an uncertain future."
As California prepares to reopen businesses June 14th and Californians adjust to a post-pandemic sense of normalcy some residents continue to resist reassessing how prepared they need to be to face the next crisis. With earthquakes, fires, civil unrest and potential health threats it is imperative to plan ahead.
"Like many other small businesses COVID-19 forced my business to hunker down unknowing when, or if, I would be able to open again. I lost clients, some friends, and realized an unpredictable global emergency had taken us by surprise with our pants down.
"Lesson learned. At times like these, when help can be slow to arrive, only personal insurance, business insurance, retirement funds (i.e. annuities, IRA, etc..) or savings can protect you and your family while official assistance becomes available. These are the choices we as individuals can proactively do."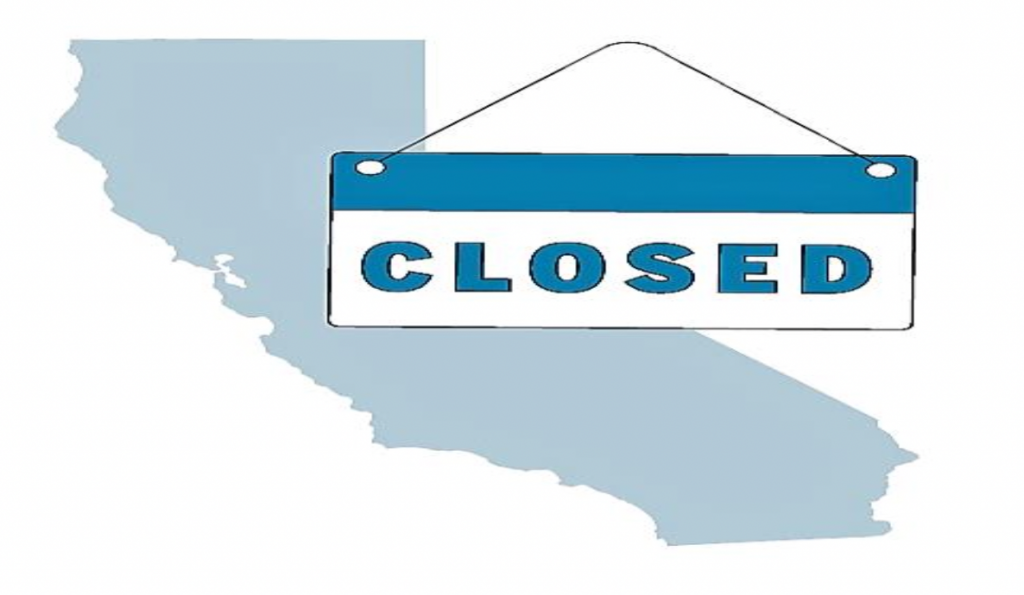 It was during this historic pandemic period Vega researched, got licensed, and opened his Farmers Insurance Agency to share what he learned from the crisis with others and empower clients to better prepare for an uncertain future; whichever it may be.
"We are still feeling COVID-19 political and economic tremors as we adjust to the coming reopening. As individuals we have the personal responsibility to take care of ourselves to be in a position to take care of those we love," Vega states. "Insurance products provided me this confidence."
Vega's Farmers Agency seeks to enhance customers' current state-regulated coverage, show new opportunities, share potential discounts and become your personal agency – tailoring products to specific needs offering cost-free assessment to strengthen your protection.
"When was the last time you talked with your insurance agent? Have you even met him or her in person? How do you know if you have the right coverage at the right premium to preserve your assets during an unforseen emergency? I asked myself these questions during quarantine.
"At my Farmers Insurance agency we have the tools and expertise to share this knowledge with you to empower you as a potential client and professional staff support with years of experience in the industry to provide the best products available to meet your needs.
" I was in your shoes just a few months ago, but I chose to take control. So can you," reassures Vega. "Your future is now. Let me be your personal agent."
Contact: LVega@farmersagent.com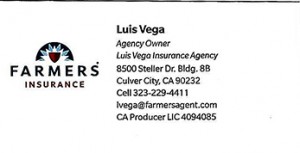 Leave a Response