DR. JILL SHOOK TO DISCUSS "MAKING HOUSING HAPPEN" AT THE SIERRA MAR DISTRICT BUSINESS AND PROFESSIONAL WOMEN'S ANNUAL CONFERENCE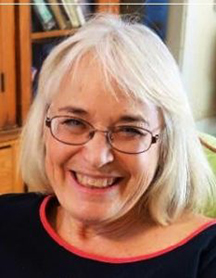 Jill Shook, Housing Activist, will talk about "Making Housing Happen" at the Annual Conference of the Sierra Mar District Business and Professional Women on Saturday, April 10, 2021 via Zoom. The meeting will start at 9:00 a.m. with a short memorial service for members who passed away this past year. Shook will be speaking at about 10:10 a.m. The conference is open to all interested people. There is no registration cost for members and guests. Call Marie Clifton (626) 287-5306 or E-mail her at MarieClifton40@gmail.com to make a reservation or for questions.
Shook is author/editor of "Making Housing Happen: Faith Based Affordable Housing Models." She was a professor of Housing Justice at the Azusa Pacific University MA Social Work Department and does Housing Justice Workshops around the United States. She is the Executive Director and co-founder with her husband of the nonprofit, Making Housing and Community Happen, see www.makinghousinghappen.org.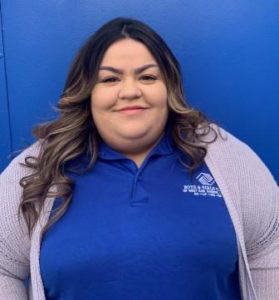 The second morning speaker at 11:45 a.m. will be Stephanie Esquivel, who in January was honored as East Los Angeles-Montebello BPW's Young Careerist for 2021. Esquivel is Site Director of Estrada Courts Public Housing Site for the Boys and Girls Club of West San Gabriel. Esquivel started her career with Boys and Girls Club as a Homework Tutor and helped the younger members with their academics. She has worked at the Boys and Girls Club for more than eight years. Her most recent promotion was to Site Director of the Boys and Girls Club of Estrada Courts where manages and runs the site in the Public Housing developments.
Sierra Mar District is based in the San Gabriel and Pomona Valleys and is part of the California Federation of Business and Professional Women (CFBPW).  The organization is a member of the National Federation of Business and Professional Women's Clubs (NFBPWC) and BPW International. BPW has been advocates for women's issues for more than 100 years.
The mission of the Sierra Mar District of the California Federation of Business and Professional Women (CFBPW) is "to promote and support equity for working women in all phases of their lives and to promote personal empowerment and professional development." Our objectives are "to advocate on state and national legislative issues of
importance to women, to promote personal and professional development for women and to foster connections among women to promote BPW and its members." Membership is open to both men and women who support this mission and these objectives. Those who are members also belong to CFBPW, NFBPWC and BPW International. For more information contact Marie Clifton at (626) 287-5306 or MarieClifton40@gmail.com.
Leave a Response