AUTHOR FRANCESCA BURACK TO SPEAK AT CALIFORNIA FEDERATION OF BUSINESS AND PROFESSIONAL WOMEN WINTER BOARD
AUTHOR FRANCESCA BURACK TO SPEAK AT CALIFORNIA FEDERATION OF BUSINESS AND PROFESSIONAL WOMEN WINTER BOARD
The California Federation of Business and Professional Women (CFBPW) will hold a Winter Board and Public Policy Conference Saturday, February 26th and 27th via Zoom. The meeting is open to interested members of the public at no charge. The Conference will start at 9:00 A.M. and end at noon each day. Registration is required to get the Zoom link. Registration can be found at https://bpwcal.org/cfbpw-2017-annual-conference/ or by contacting Katherine Winans at jkw@gbis.com. For additional information contact Lynn Brandstater at lynnbrandstater@gmail.com.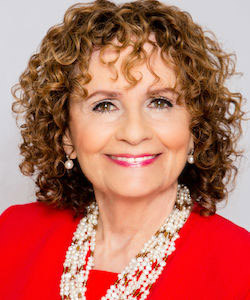 The speaker at the Friday, February 26th CFBPW Winter Conference will be Francesca Burack, who is the Past President of the NFBPWC -New York City and the author of Women are Special: 123 Reasons Why. Burack says that, "Women gain courage and confidence when they own their gifts and talents. Feeling special, accepting and recognizing who you are will let you take a giant step forward to standing in your power." Burack will also share how she has managed to grow the New York City Chapter of NFBPWC.
CFBPW's Public Policy will be Saturday, February 28th starting at 9:00 A.M. The public is encouraged to attend this free Conference. There will be an update on the Equal Rights Amendment and the progress on a National Women's History Museum. In addition, there will be information and discussion of implicit bias, sexual abuse, racism and white privilege along with what can be done to combat these. There will also be training on how to talk to Legislators about issues.
The Business and Professional Women is the oldest organization of its kind in the world; devoted entirely and actively to the interests and needs of all women irrespective
of their occupations and of their status. Our mission is to achieve equity for all women in the workplace through advocacy, education and information. Our founders fought for women's rights by securing commissions for nurses who served in World War I and ensuring that both men and women could take civil service exams for government positions. Today, we continue the fight for passage of the Equal Rights Amendment, the ratification of the CEDAW treaty and equal pay for women.
Leave a Response