I Miss Going to Chinatown
"I Miss Going to Chinatown"
by Luis Vega
Like you I have been sitting at my home bunker waiting for the pandemonic to subside so I can return to one of my favorite Los Angeles' neighborhoods to shop, dine and meet old friends: Chinatown.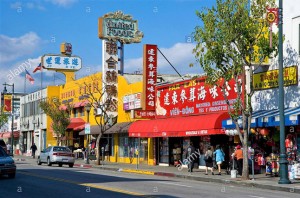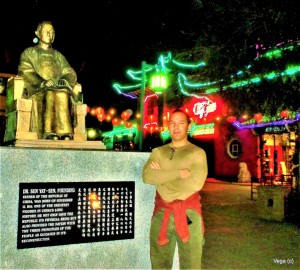 It is there I go visit my acupuncturist, who does not speak a lot of English, but always makes me feel welcome and understood. He is an older gentleman from mainland China and often I am the only non-Asian young person sitting at his reception surrounded by a local clan.
And just crossing the large, now mostly empty, parking lot I go to my favorite herbs and organic foods store. Where by now, although they do not call me by name, they no longer require to see my ID to know the credit card is valid. After years of being their client, often they know what I am looking for. Basically, resupplying.
If hungry I explore a few more steps and enter a very plain functional cafeteria, where many local residents go, to buy fresh cooked food that I either eat there by a large window or take home to devour alone.  Pastries, pork, duck, shrimp, and rice, rice, rice. Just typing makes me hungry.
When I am in a more adventuresome mood I mingle into the colorful local stores to buy ginkgo biloba tea, incense to perfume the home while I write, and if feeling splendid a small Buddha figure to adorn office. You can't go wrong with Buddha.
A Japanese friend told me the room has an Asian feel, "mostly Chinese because of the golden piggy bank that sits on top of your scanner." I do not mind, I like the Chinese.
But perhaps what I like most is the feeling of being in a friendly and exotic place without leaving Los Angeles. For a few hours I can immerse myself in an authentic cultural journey so close to home.  Able to enjoy their foods, aromas, medical wisdom and warm friendship.
In spite of the fact I have not actually made deep friendships with the employees I regularly see when I visit the area to shop, I miss their smiling faces and the courtesy of giving me free tea when I return month after month. It's like visiting family.
The current pandemonic has affected their business, as it has mine, it has impacted everyone equally. But I feel Chinatown has been hit harder due to lack of knowledge about the wonderful contribution they make to our city, and the Chinese people have made to the state of California. I resent that.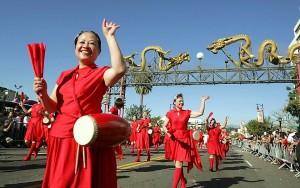 We know our true friends in times of need. There's never been a better time to return to Chinatown, once the quarantine period ends. I cannot wait to see friends again and tell them how much I missed them and how happy I am to return.  Xie xie.
Leave a Response