Box Houses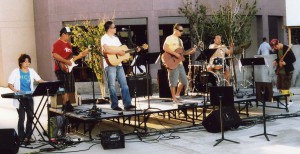 Band members from the Community Church of Hollister provided entertainment at the Family Promise event for young people held at the Evergreen Baptist Church on July 23 and 24 in the parking lot.
Family Promise of San Gabriel Valley is an organization where people of faith work together to provide homeless families with HELP for today and HOPE for tomorrow.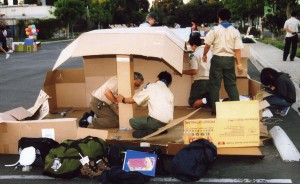 Members of Boy Scout Troop 361 are busy construction their shelter for the night.
Life in a Kleenex box.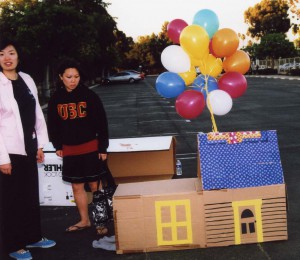 A movie house comes to life.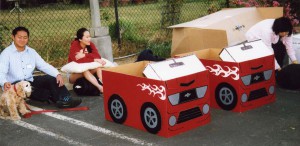 Racecars ready for action.
A little pink dollhouse of dreams.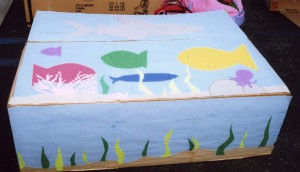 Life lived in a fish bowl.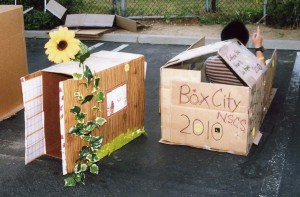 Creative uses of cardboard boxes filled the parking lot.
The parking lot was filled with excitement as young people armed with flashlights and sleeping bags were preparing to spend one night in cardboard boxes to call attention to the plight of the homeless in California.
Family Promise helps mobilize communities to proved safe shelter, meals, and support services for homeless children and their families through programs designed to address the underlying causes of homelessness.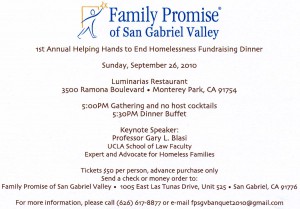 Leave a Response