News from Rosemead High School
John Marshall, Rosemead Girls Basketball
Make 1,047 Sandwiches for Hungry People
ROSEMEAD – On January 26 Recently two high school girls frosh soph basketball teams joined forces and made 1,047 sandwiches for hungry people.
Rosemead won an early-morning non league game 38-24, then after the game, players, coaches, and fans from Marshall and Rosemead worked together in less than two hours to make 1,047 sandwiches for hungry people.
Another major reason Marshall and Rosemead Volunteer Day was a huge success was because of the participation of four local Rosemead businesses and player families from Rosemead donating food and supplies, said Chuck Lyons, Rosemead girls frosh soph basketball coach and Volunteer Day coordinator.
Grocery Outlet, located at Rosemead Boulevard and Valley Boulevard, donated dozens of jars of peanut butter and jelly, Dollar Tree at Rosemead and 10 freeway donated the 1.047 zip lock sandwich bags for the sandwiches to stay fresh during transport, U-Haul at Rosemead Boulevard and Mission Drive donated cardboard boxes to transport the sandwiches, God Provides Native American Food Bank in Pomona distributed the sandwiches to homeless and hungry people, and Carl's Jr. on Valley Boulevard just east of Rosemead Boulevard, donated paper supplies and fresh-baked cookies for the volunteer lunch. Rosemead team coach and players families donated the 1,000 loaves of bread, and more jars of peanut butter and jelly.
Both teams then shared pizza lunch with lots of food donated by the players from both schools.
After the sandwiches were placed in zip lock bags, and boxed, God First Native American Food Bank in Pomona provided transportation and delivered the sandwiches to places locally and in Los Angeles for hungry people.
On March 8 Rosemead girls basketball team spent the day clearing the forest and here are their pictures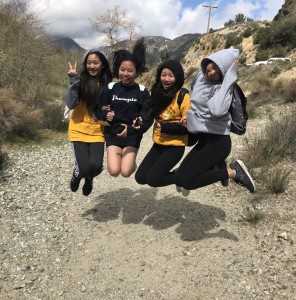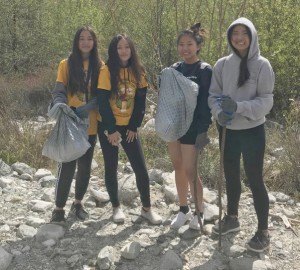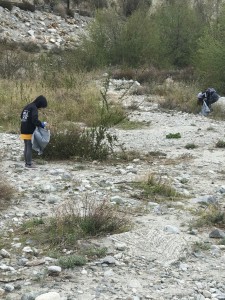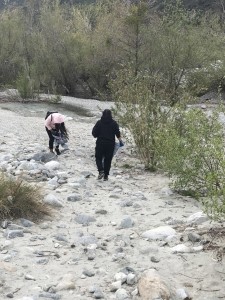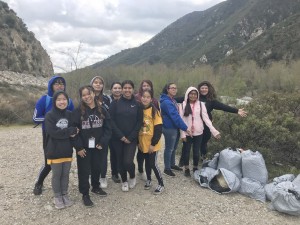 We thank them for their dedication to our planet.
Leave a Response