Photography Show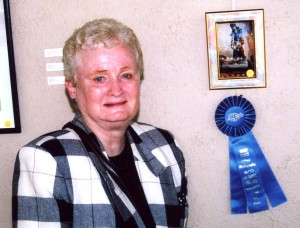 Sister Brigid Bray standing next to her winning picture The Blessed Virgin during the San Gabriel Fine Arts Association Juried Photography Show held at the Glass Room on June 13.
The Fine Arts Association has several art shows a year.  The Glass Room is located on the parking lot side of the Mission Playhouse located on 320 S. Mission Drive in San Gabriel.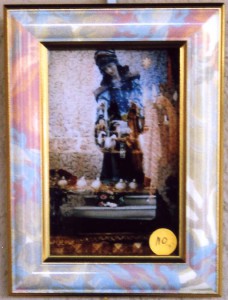 The Blessed Virgin is a picture that Sister Brigid created for her Christmas card.
Alice Lee welcomed all to the show that featured photos of people, places, things and nature. Some of the photos were created using cell phone cameras or digital cameras and others using film cameras.
Each picture had a wonderful story to tell the viewers.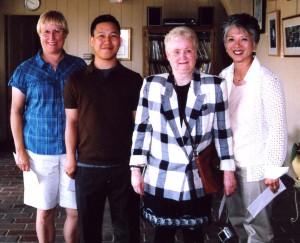 Joan Whitmore, Paul Chan, Sister Brigid and Corinne Venit each received a prize for their winning photos.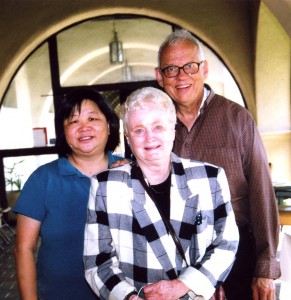 Alice Lee, Sister Brigid and Kevin Hass, the judge of the show.
Mr. Hass is a photographer who judged the show based on his professional expertise.  He teaches Emeritus Photography to seniors at the Laguna Village campus of Saddleback College.
For more information on San Gabriel Fine Arts Association and their upcoming art exhibits please call 626-282-1448.
Leave a Response