FPSGV and local city mayors invite you to Empty Bowls!
Join Family Promise of San Gabriel Valley and local city mayors, Sunday evening October 9, for gourmet soup to help fill the empty bowls of families experiencing homelessness.  We all invite you to Santa Anita Golf Course Club House to be part of the community's work to help those in need.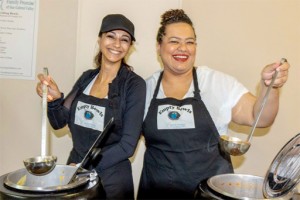 This year marks Family Promise of San Gabriel Valley's 8th annual EMPTY BOWLS, our special occasion of sharing soup to benefit families experiencing homelessness. For most of us, soup at a dinner table represents home and security. For our families, a dinner table and soup may be out of reach.
Our wonderful Mayors from Alhambra, Arcadia, Sierra Madre and other local cities will serve soup that local restaurant have generously provided to over 200 caring supporters.
EVENT DETAILS
When: Sunday, October 6, 2019
Time: 5pm – 9pm
Where: Santa Anita Golf Course Club House, 405 South Santa Anita Ave, Arcadia, CA 91006
Cost: $50.00 per person
Join us, your ticket purchase of EMPTY BOWLS will help us change the future for a family experiencing homelessness.
The evening will include:
Mayors from various cities of San Gabriel Valley serving soup
Soup tasting from over 10 San Gabriel Valley Restaurants
Gift of a beautifully handcrafted ceramic bowl
Family success stories
Silent Auction and Raffles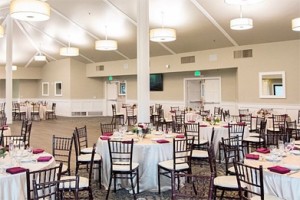 To purchase your ticket or make donations please contact:
Family Promise
1005 E. Las Tunas Blvd #525
San Gabriel, California 91776
626-569-0991
Ours hours are from Monday – Friday 8:00 am – 4:00 pm
Leave a Response