Luis Vega: Innovative Spanish Language & Cultural Instruction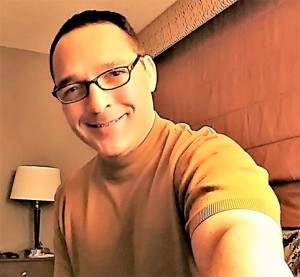 "Whether for business or friendship speaking Spanish in the San Gabriel Valley enhances the quality of life because it allows to connect in a deeper level to the original culture that founded and helped sustain California for hundreds of years," comments Luis Vega, Spanish language and cultural tutor, "you join an established family. Nuestra familia."
Vega, a Silver Lake resident, has been teaching since 1995. As a journalist and educator he understands the need for a more practical approach to language acquisition. Most students are working professionals with busy schedules as a result class is tailored to specific language needs to introduce relevant updated information.
"I developed an accessible way of teaching Spanish that allows clients to speak in complete sentences from the first class. Emphasizing meaning without eliminating grammar I teach by using the environment around you and teach the vocabulary you want to use your new language for. I'm practical.
"There's a craving for a new type of Spanish instruction, millennials made us all a little impatient, we want results quick. I learned English in a more realistic fashion using not only traditional text books but also current events and American popular culture to motivate students to speak. There's no need to leave the country to immerse yourself in Latino culture. Estamos aquí junto a ti."
Luis schedules a :30 minute free assessment to identify priorities, ascertain level and gather specific needs. Based on this a personalized instruction program will be created. Classes are one-on-one or group depending on matching level and interests. Private instruction is 1:15 to 1:30 hour for 4 week cycle; groups of 3 to 6 students class length is 2 hours for 8 weeks. Location is Silver Lake, just 10 minutes from downtown.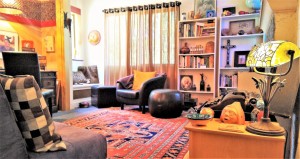 "Mi casa es su casa, mi lenguaje su lenguaje también," concludes Luis Vega with a warm smile (cálida sonrisa) from his home-office overlooking Los Angeles' skyline.  You can reach him for more information at: V3232294411@hotmail.com
Leave a Response