A Summer Evening Picnic and Annual Joint Dinner Meeting Hosted
A Summer Evening Picnic and Annual Joint Dinner Meeting Hosted
by Six Historical Societies
On June22nd come and meet Laura Scudder's Grandson to learn more about our local history in the San Gabriel Valley.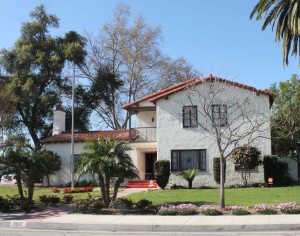 The picnic will be held at the Dinsmoor Heritage House Cultural Museum located
at 9632 Steele Street in Rosemead CA. (Free parking in the street)
The price is $15 (pre-paid to one of the historical societies listed below. The deadline for tickets is June 8th. No Refunds.)
Alhambra Historical Society – 1550 Alhambra Rd, Alhambra, CA 91801
Phone 626-281-0445
Dinsmoor Heritage House Cultural Museum – 9632 Steele St, Rosemead CA 91770 626-588-7223
Historical Society of Temple City – 5954 Kauffman Ave, Temple City, CA 91780
Phone 626-451-0833
Monterey Park Historical Society – 781 S Orange Ave, Monterey Park, CA 91754
Phone 626-282-4366
Ramona Museum of California History – 339 S Mission Dr, San Gabriel, CA 91776
Phone 626-523-9798
San Gabriel Historical Association – 546 W Broadway, San Gabriel, CA 91776
5 PM – Social Hour
6 PM – Dinner Catered by Claro's Italian Deli Pasta Pronto Bar. Your dinner will be prepared for you and served with their famous Cherry Dessert.
7 PM – Guest Speaker will be John Scudder, Grandson of Laura Scudder, Potato Chip Empire.
Your lucky dinner ticket may win you one of the twelve door prizes donated by the societies.
Leave a Response