Lions Club
The Monterey Park Lions Club held their annual Ham & Eggs Breakfast on June 6 at the Community Pavilion in Barnes Park.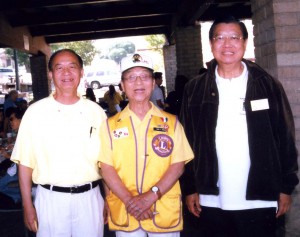 Lions Anthony Wong, Song Park and David Lau greeted their guests at the entry of the pavilion that was constructed by their club.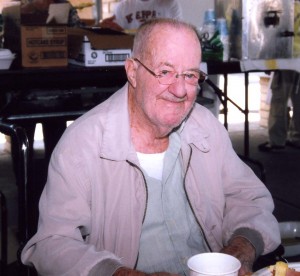 Phil Browning a resident of the city since his birth in 1912 was joined by hundreds of longtime residents and new residents to enjoy the delicious breakfast cooked by members of the club.
Members of the Mark Keppel Cheerleading squad and Football team donated their time to set up the dining area, serve the food and drinks and clean up the site.  The club makes a donation to the school for these teams.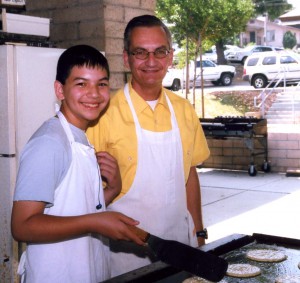 Former City Manager Chris Jeffers and his son, Matthew Jeffers, were busy flipping the pancakes for the hungry crowd.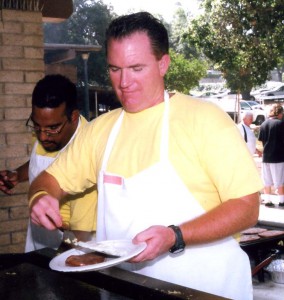 Interim Police Chief Jim Smith was manning the egg station. He was busy cooking scrambled and fried eggs. He stated he saw Councilmember Mitch Ing and expected to see Councilmember Frank Venti later as his granddaughter is a cheerleader and helping to serve today.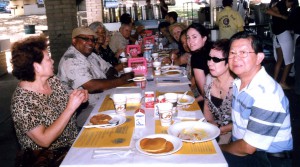 Librarian Dr. Barbara Morrow Williams with her husband, former Chamber Executive Director Lucy Kelley, members of the Opti-Mrs. with their families shared a delicious breakfast with other residents of Monterey Park.
The Lions Ham & Eggs Breakfast has been a tradition in the city since 1946.  It is a wonderful way to meet your neighbors and make new friends.
The Lions Club provides eye screening for the children at the elementary schools every year. The also construct the white canes for the National Lions White Cane Days. They have donated their time and funds to construct the Lions Manor, the Community Memorial Bowl, the Service Clubhouse and the restrooms and drinking fountains in the parks.
The club also sponsors the Police Department, the Boys & Girls Club, Southern California Eye Foundation, the Doheny Eye Bank, and students at local schools and hangs out our flag on Garvey Blvd. for national holidays.
The Lions Club is always looking for residents and business owners to join them.
Leave a Response