Artists In Action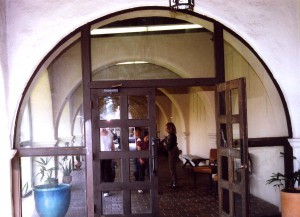 The Glass House is the future home of the San Gabriel Fine Arts Association. It is located on the parking lot side of the Mission Playhouse, 320 S. Mission Drive in San Gabriel.
The association is working on remodeling their new gallery in time for their September Grand Opening.
They currently have art demonstration once of month at the Grapevine Room. For more information on their art shows and demonstrations please call 626-282-1448.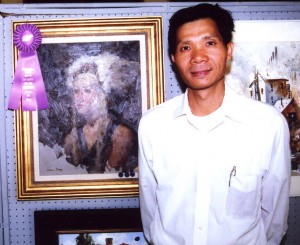 Artist James Jiang with his portrait titled "Angel" which won the Sweepstakes Award at the Spring Show Juried Competition held April 24 and 25.
Mr. Jiang said he likes to paint portraits of people.  His favorite medium is oil colors. He began his art career at the age of seven drawing pictures. He received his fine arts education at the Art College in China.
To view more of Mr. Jiang's artwork visit www.trailsidegalleries.com or www.jamesjiang.com
Leave a Response