Dinsmoor Heritage House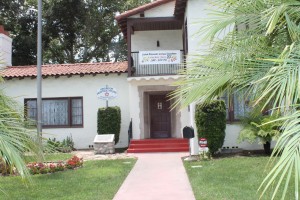 The Dinsmoor Heritage House is a 1929 early California Spanish style house that was acquired by the City of Rosemead as a United States Bicentennial project.
The house is located at 9632 Steele Street, Rosemead, CA  91770.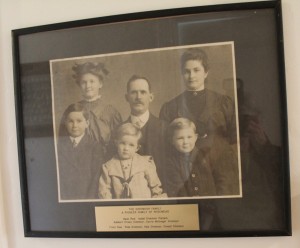 Adelbert and Carrie Dinsmoor, pioneers from Minnesota, raised three sons and one daughter on the 33 acre dairy once owned by the J.W. Robinson family.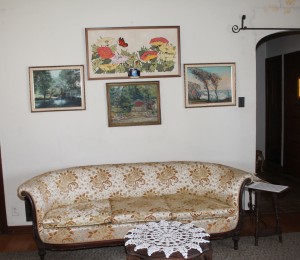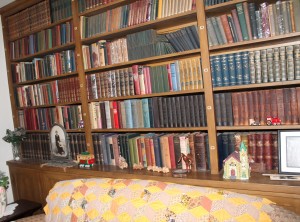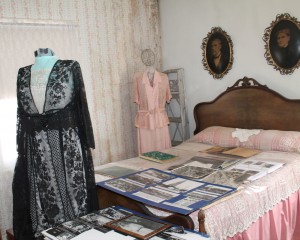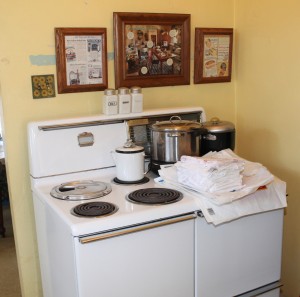 The house is now a Cultural and Historical Museum containing period furnishings, glassware, china and silver from the period.  Events are planned to showcase the time period of the house.  This will allow members to participate in living history.
The house also includes memorabilia of L.J. Rose for whom Rosemead is named and other historical artifacts relating to early Rosemead history.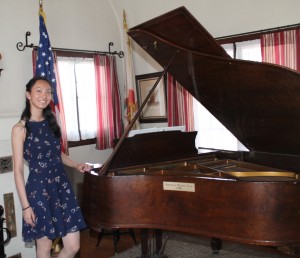 Allison Nguyen-Thai, a local music student from Rosemead High School, played the piano located in the living room of this beautiful home during the June 23rd fundraiser luncheon that helped to raise funds for a few restoration projects.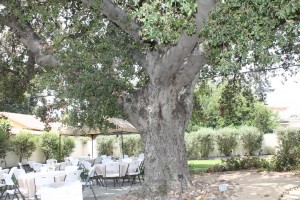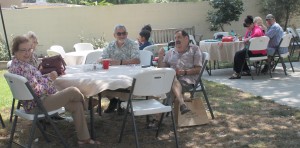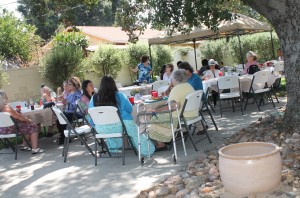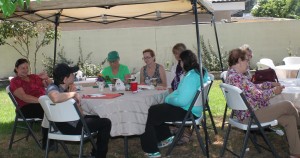 The guests and members enjoyed sitting under huge oak trees for a delicious luncheon.  The oaks are approximately 100 years old. They spoke about some local history, enjoyed catching up with friends and members of other historical societies in the southland. They also enjoyed hearing the amazing piano music and had a tour of the home.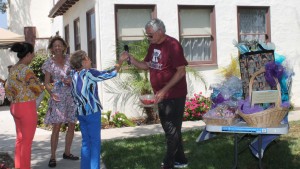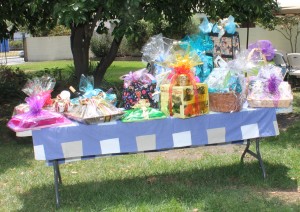 Chuck Lyons thanked everyone for attending this special event. He said Rosemead people care and support the Dinsmoor House. He assisted with the raffle prize drawings.  Several lucky guests won the gifts of their dreams.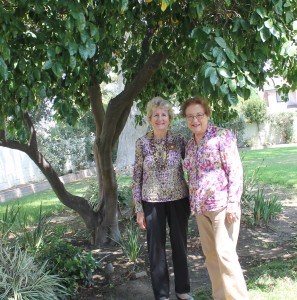 Rosemead Councilmember Margaret Clark and longtime resident Pat Taylor posed for a picture under the grapefruit tree. This tree is said to be the oldest citrus tree in the city.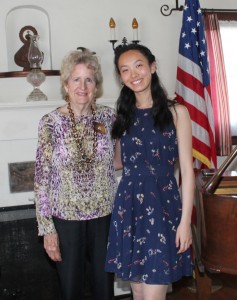 Margaret Clark and Allison Nguyen-Thai met for the first time at the piano. She thanked Allison for playing at the event.
Students from Rosemead High School Girls Basket Ball team volunteered their time and talents to help make this a very successful luncheon.
For more information on the Dinsmoor House please visit their website: DINSMOORHOUSE.ORG or contact Julie Gentry at 626-588-7223 or her website: julieg3535@gmail.com.
Leave a Response