Armed Forces Day
Armed Forces Day
Members of the East Los Angeles College Veterans Resource Center joined with the City of Monterey Park celebrating Armed Forces Day on May 19th at Barnes Park.
Games were opened to children of all ages to play and win candy.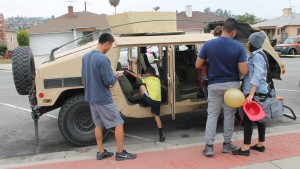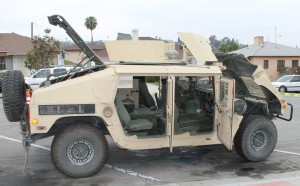 Humvees were on display for the guests to share in the military experience.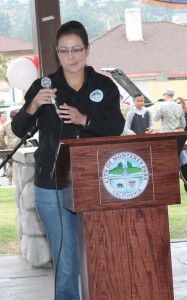 Recreation and Community Services Director Inez Alvarez welcomed the veterans, their family members and guests to the city's first Armed Forces Day celebration.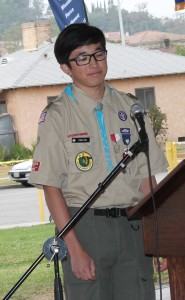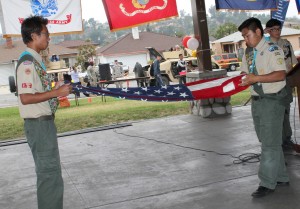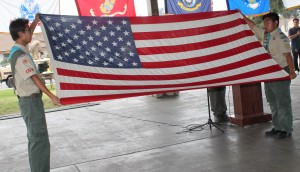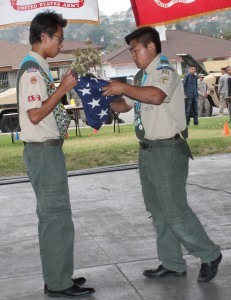 Members of Boy Scout Troop 301 unfolded the United States Flag in the military procession and led the Pledge of Allegiance. They also folded the flag back into the custom triangle at the end of the pledge.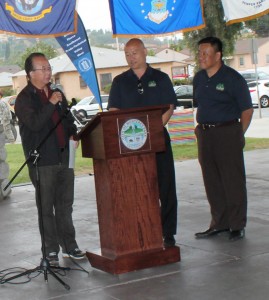 Ms. Alvarez introduced Mayor Pro Tem Peter Chan, Councilmember Hans Liang, City Clerk Vince Chang and City Manager Ron Bow to the audience.
Mayor Pro Tem Chen welcomed everyone to this special event to honor our Armed Forces.
Councilmember Liang thanked the city and East Los Angeles College for providing this format to inform the veterans of all of the services available to them.
City Clerk Chang thanked all of the veterans for our freedoms.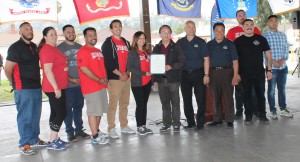 The elected officials presented a proclamation to Jessica Peak and members of the resource center in honor of this celebration.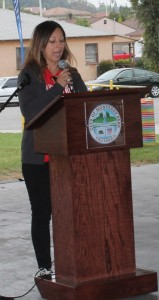 Jessica Peak from East Los Angeles College welcomed the guests to this special event. The college provides a resource center to all veterans so they can have support from their fellow veterans when they return to the civilian world. She thanked all of the veterans.
The college provided information booths, free hot dogs, popcorn, soft drinks and Starbucks coffee.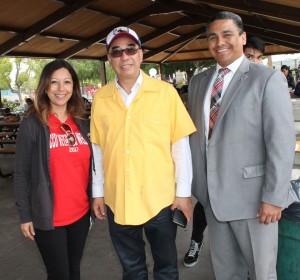 Mayor Stephen Lam met with Jessica Peak and Antonio Chapa, Veteran and Homeless Liaison from Supervisor Hilda Solis' office.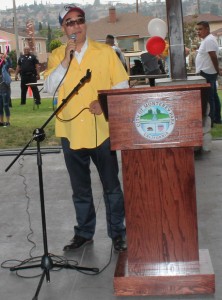 Mayor Lam apologized for been late since he attended a rally for State Senate candidate Mike Eng. He also worked at the Lions Breakfast at Fire Station 61 earlier in the morning. The fundraising breakfast is 65 years old. The Lions Club paired with the Fire Department.
He welcomed everyone to this event. He is dedicated to our veterans. He personally donated $3,000 to help American Legion Post 397 repair the roof.  He also helped to raise an additional $20,000 for the roof repairs.
He thanked the veterans for a peaceful life. He thanked all of the volunteers and East Los Angeles College. He attended ELAC and later transferred to Cal State. He is a family man living in Monterey Park. He thanked ELAC for their veterans program. He thanked the military members for their service.
Ms. Alvarez ended her participation with enjoy the event!
Leave a Response