High Tea at the Monterey Park Bruggemeyer Library

Tiffany Darrell of Tiffany's catered a High Tea fundraiser on February 3rd for 100 guests on the main floor of the library. Approximately 20 tables were set with white tablecloths, china plates, cups and saucers as well as water glasses and silver ware.
She and her staff set up the Tea Table featuring many favorite flavors of tea, sugar, and cream as well as spa water. They served delicious finger foods like cucumber sandwiches, teacakes and more to the delight of the guests.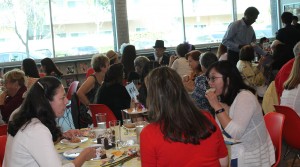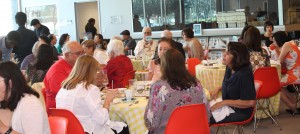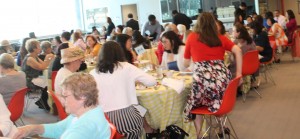 The event was reminiscent of the English High Teas described in books and shown in old movies.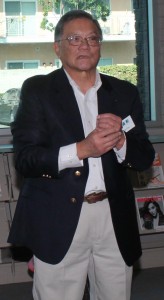 Library Foundation President Bob Gin welcomed the guests to this special event.  Our library has over 400,000 people who come to the library every year. In 1998 we voted Measure C in law. These funds were used to build this new building, extend the library hours and purchase additional materials for the residents. This bond expires in 2018.
In 2017 we tried to have the voters approve Measure LL to extend the bond for another 20 years.  We needed 66.67% of the votes to approve the new bond. It lost by 6.23% of the votes. We need to keeping raising funds for our library.
He introduced the Boardmembers and library staff to the guests.
He thanked all of them for their participation in this event. Please enjoy yourself.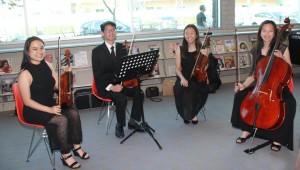 Kaiclyn Luong, Brenedan Duong, Sophie Wong and Kellie Chin, members of the Mark Keppel High School Orchestra played several songs to entertain the guests.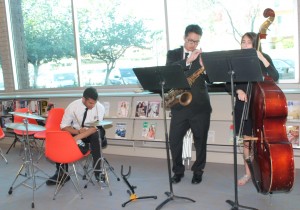 Darnell Perera, James Geng and Claire Gutierrez, members of the Alhambra High School Jazz Band played several lively songs as part of the entertainment.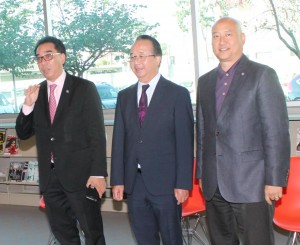 Mayor Stephen Lam, Mayor Pro Tem Peter Chan and Councilmember Hans Liang joined the party.
Mayor Lam welcomed all to this library fundraiser. He thanked them for coming to our event.
Mayor Pro Tem welcomed the guests to our fundraising event. We need to raise funds for our library. He asked people to support our library and please come to our Library Gala.
Councilmember Liang said it is wonderful to be here today. We have budget issues for our library. We need a grand party to help raise the funds and we can do it together. Please come to our fundraisers. He thanked all of the guests.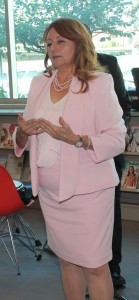 Librarian Norma Arvizu thanked the foundation for this fundraiser. We need the library to help our country flourish. Please come to our gala.
Bob Gin thanked the Board of Trustees and the library staff of this very successful fundraiser.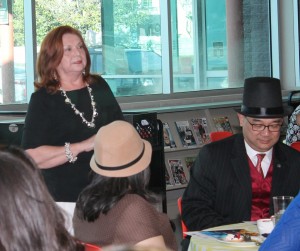 Library Foundation Vice President Theresa Amador thanked the guests for their participation. She said the funds raised would be well spent on the children, adults and the new Career Center.  She thanked Boardmember Jason Dhing for his idea for this High Tea.
She invited everyone to the "Fire & Ice Gala" to be held on April 27th at the Luminarias Restaurant in Monterey Park for $65 per person.
For more information on the Gala please contact 626-307-1269 or visit www.montereypark.ca.gov/Library.
Tiffany Darrell from Tiffany's Catering, Bakery and Entertainment Events located at 2099 S. Atlantic Blvd. #3 in Monterey Park can be reached by phone 323-318-2402 or visit www.tiffanyscatering.net.
Leave a Response