ELANA PIANKO-GINSBURG TO DISCUSS THE NATIONAL WOMEN'S HISTORY MUSEUM AT THE JOINT SIERRA MAR/VALLEY SUNSET DISTRICT BUSINESS AND PROFESSIONAL WOMEN'S WINTER CONFERENCE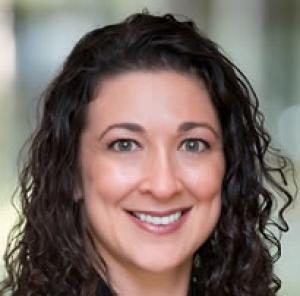 Elana Pianko-Ginsburg, Chair of the Los Angeles Council of the National Women's History Museum and a member of the National Board, will tell about the need for and the progress in creating a National Women's History Museum in Washington, D.C. at the Joint Winter Conference of the Sierra Mar and Valley Sunset Districts of Business and Professional Women on Saturday, January 20, 2017 at the Ramada Inn, 1089 S. Santa Anita Avenue, South El Monte. The meeting starts at 9:30 a.m. with Pianko-Ginsburg being the luncheon speaker. The conference and luncheon is open to all interested people. There is no registration cost for guests, but the cost of the luncheon is $28. Call or E-mail Marie Clifton (626) 524-5146 (C) or E-mail her at
MClifton40@yahoo.com to make a reservation or for questions.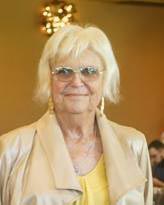 The morning speaker will be Bobbi Bruesch speaking on "Entrepreneurship Education in Schools." Bruesch has 34 years of experience teaching 5th, 6th and 7th grades, and in addition she served fourteen years on the Garvey School Board. She was a State Teacher of the Year finalist. She also served 20 years on the Rosemead City Council with five years as Mayor. She has also written the book I Teach: A Teacher's Handbook for Making Teaching a Profession Again.
Also on the program is Bessie Hironimus, Executive Secretary of BPW International and Katharine Winans, President of the California Federation BPW.  Members who attended the BPW International Congress in Cairo, Egypt will share their experiences of meeting women from 70 different countries.
Sierra Mar and Valley Sunset Districts are based in Southern California and are part of the California Federation of Business and Professional Women.  The organization is a member of the National Federation of Business and Professional Women's Clubs (NFBPWC) and BPW International. BPW has been advocates for women's issues for more than 97 years.
The mission of Valley Sunset and Sierra Mar Districts of the California Federation of Business and Professional Women is "to promote and support equity for working women in all phases of their lives and to promote personal empowerment and professional development." Our objectives are "to advocate on state and national legislative issues of importance to women, to promote personal and professional development for women and to foster connections among women to promote BPW and its members." Membership is open to both men and women who support this mission and these objectives. Those who are members also belong to NFBPWC-USA and BPW International. For more information contact Marie Clifton at (626) 524-5146 (C) or MClifton40@yahoo.com.
Leave a Response