News from Assemblymember Ed Chau
Assemblymember Chau honors leaders who make a difference during the holiday season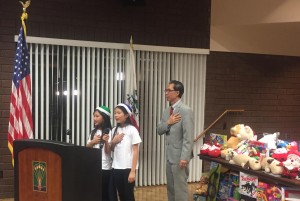 On Friday, December 15th, 2017, Assemblymember Ed Chau (D-Monterey Park) honored thirteen outstanding honorees with the "Make A Difference" Award for their dedication and commitment to improving the quality of life for so many residents in the community. This year Assemblymember Chau recognized our first responders, local law enforcement, and firefighters. The award ceremony took place during the Assemblymember's annual "Holiday Toy Drive" in the City of Arcadia.
"This year I am excited that we are recognizing the outstanding men and women of our local Police and Fire Departments for their dedication in keeping all of our communities safe from crime and harm.  This is especially important given the tremendous efforts from our local Fire/Paramedics personnel who are involved in fighting to contain the Thomas Fire.  I encourage all of our residents and community to thank their local public safety officials and give them the support they deserve."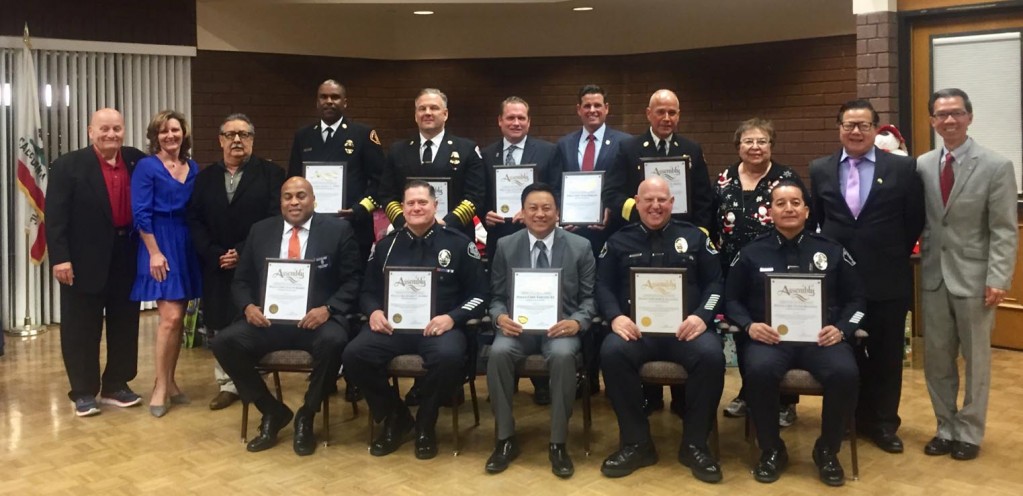 The 2017 award recipients included: Los Angeles County Fire Chief Daryl L. Osby, Los Angeles County Sheriff Captain David Flores, Alhambra Fire Chief Tom Phelps, Alhambra Police Chief Timothy Vu, Arcadia Fire Chief Michael E. Lang, Arcadia Police Chief Robert T. Guthrie, El Monte Police Chief David Reynoso, Monterey Park Fire Chief Scott Haberle, Monterey Park Police Chief Jim Smith, San Gabriel Fire Chief Derrick Doehler, San Gabriel Police Chief Eugene Harris, San Marino Fire Chief Mario D. Rueda, & San Marino Police Chief John N. Incontro.
Family, friends, and neighbors also met with the Assemblymember during the "Holiday Toy Drive" to discuss legislative issues, services and programs offered by the district office, and to celebrate the holiday season.  All toys collected were donated to non-profit organizations for distribution to families in need within the 49th District.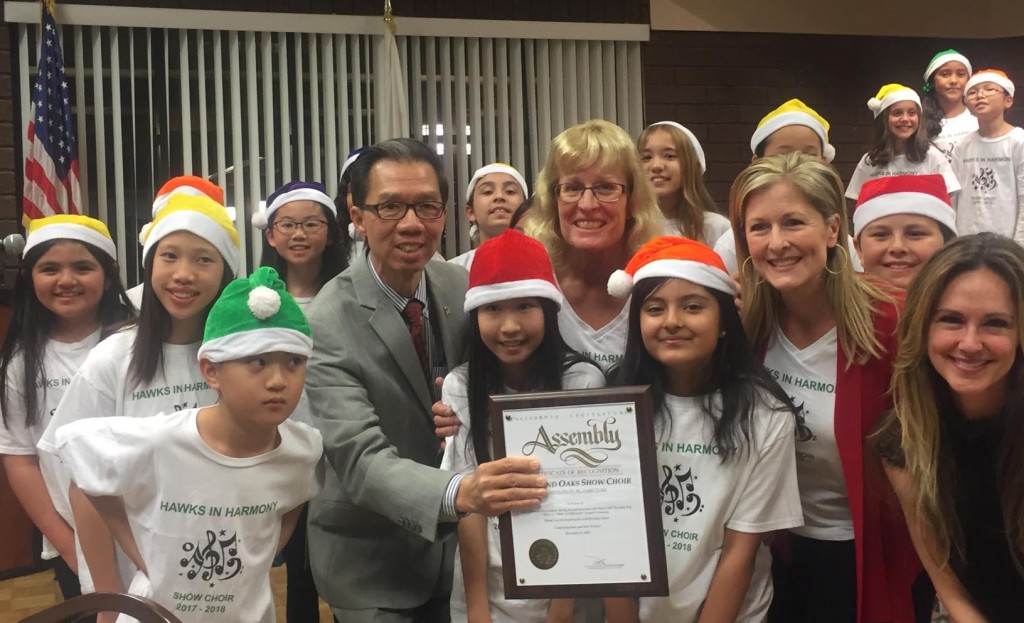 "In the spirit of the holidays, it is a pleasure to bring together various communities in my district to celebrate," said Assemblymember Chau.  "I am extremely grateful for the generosity demonstrated by constituents who donated toys that will bring smiles to many children during this season."
Assemblymember Ed Chau Statement on Governor's Budget Proposal
On January 10th Assemblymember Ed Chau (D – Monterey Park) released the following statement upon announcement of the Governor's 2018-2019 State budget proposal:
"Governor Brown's proposed budget demonstrates his constant and steady commitment to shore up a strong reserve for California to draw upon during the next recession, and I applaud him for that.  It has been a long road to recovery for our state, and we in the Legislature have worked responsibly and diligently with this Administration to increase our revenue, while paying down our debt.
"As we look to the future and finalizing the budget with Governor Brown, I remain committed to continuing to work toward making positive and meaningful investments in California's education and economy in order to foster job creation, help small businesses, ensure meaningful access to justice within our judicial system, and assisting our local law enforcement in its efforts to reduce crime.
"As Chair of the Assembly Privacy and Consumer Protection Committee, I believe that safeguarding our state's cybersecurity infrastructure is crucial, so I am pleased to see an investment by the Governor of $10.4 million for Caltrans to develop an enterprise privacy office to address its ongoing cyber security needs, while also making investments in existing state systems, such as assisting all 58 counties in replacing their voting systems and technologies through a one-time augmentation of $134.3 million."
Assemblymember Chau Introduces legislation in response to Equifax data breach
On January 11th assemblymember Ed Chau (D–Monterey Park), Chair of the Assembly Committee on Privacy and Consumer Protection, introduced legislation in response to the Equifax data breach from last year that resulted in the loss of 145.5 million U.S. consumers' personal information.  Assembly Bill (AB) 1859 would require Consumer Credit Reporting Agencies (CCRAs) to patch their vulnerable computer systems in a timely manner or be subject to civil penalties to individuals whose data was compromised.
"The scale and severity of the Equifax breach is simply staggering and has inflicted real personal and financial costs on millions of innocent consumers for years, if not the rest of their lives," said Assemblymember Chau.  "The impact of this information disaster requires that we examine our laws to ensure they are sufficiently updated and robust to address negligently lax behavior by credit reporting agencies when it comes to safeguarding their systems against cybersecurity threats. That is what this bill attempts to do."
According to Equifax, it experienced a cybersecurity breach from mid-May through July 2017 that resulted in the loss of 145.5 million U.S. consumers' personal information, though this disclosure was not made until September 7, 2017. Furthermore, it has been reported by news outlets that the U.S. Department of Homeland Security (DHS) notified Equifax and other companies of a security vulnerability in their software called Apache Struts, as early as March 8, 2017. In other words, hackers had exploited the website vulnerability well after Equifax had been notified by DHS to patch its network.
AB 1859 would require a CCRA conducting business in California to patch its computer system in the most expedient time possible, consistent with industry best practices, but no longer than 10 days in any case, if it is subject to a vulnerability that could compromise the security of computerized data containing personal information. If a CCRA fails to patch its system and a data breach occurs, the bill would allow a resident of California, whose information was compromised, to bring a civil action to recover damages for his or her injuries, civil penalties, and reasonable attorney's fees and costs.
Assemblymember Ed Chau represents the 49th Assembly District, comprised of the communities of Alhambra, Arcadia, El Monte, Monterey Park, Rosemead, San Gabriel, San Marino, Temple City and portions of Montebello, and South El Monte.
Leave a Response