BOE Member Jerome E. Horton Honored at 18th Annual Asian Small Business Expo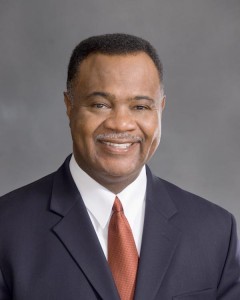 The Asian Pacific Islander Small Business Program (API SBP) honored Board of Equalization Member Jerome Horton at the 18th Annual Asian Small Business Expo on October 14, 2017, for his support of Asian business owners and for empowering California entrepreneurs to minimize the burdens of taxation, create jobs, and grow sustainable businesses in California.  The award was presented by API SBP president Ron Fong during the Expo, which was attended by over 250 entrepreneurs.
"With 37 years of public and tax policy experience, Board Member Horton has been a champion for educating and empowering California businesses to build wealth and maneuver through government red-tape," Fong said. "We are honored to recognize him for his dedication to improving the lives of others."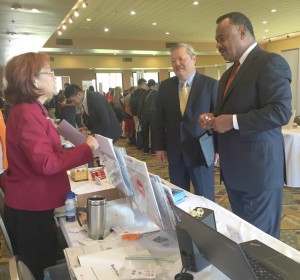 Hundreds of business owners, entrepreneurs, and start-up tech companies were provided access to government and private contracts as well as economic development opportunities as they attended workshops on building wealth, access to capital, and growing their businesses.  Featured guest speakers Jonny Hwang, founder of 626 Night Market in Arcadia, and Ji Young Derick, Co-Founder and CEO of Miner, a Los Angeles market research consultancy, spoke on "Growing Your Business Through Networking" and representatives from the Small Business Administration, U.S. Bank, and Well Fargo taught entrepreneurs how to access capital.
The Asian Small Business Expo is the only business-to-business Expo that engages the Asian business community and brings this growing economic force into the mainstream.
Leave a Response