Monterey Park Councilmember Hans Liang Was Honored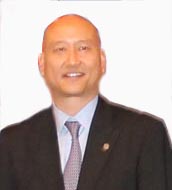 Councilmember Hans Liang was honored with the "May To Excellence Award" by The Asian Youth Center on October 27th at the Hilton Hotel in San Gabriel.
He was honored as the "Volunteer of the Year" during the 28th Anniversary Celebration of the The Asian Youth Center.
Councilmember Liang, a Deputy Probation Officer for the LA County Probation Department, is currently serving his second term on the Monterey Park City Council.
Leave a Response