Garvey School District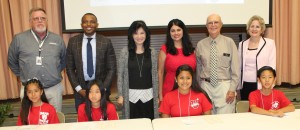 Students Jennifer Diaz, Isabella Vazquez, Shelly Torres and Justin Sled were joined
by Garvey School District Superintendent Anita Chu, Garvey School Boardmembers
Bob Bruesch, Ronald Trabanino, Henry Lo, Keilley Meng and Maureen Chin,
Rosemead Councilmembers Maggie Clark, Steven Ly and Sandra Armenta, San
Gabriel Councilmembers Denise Menchaca and Jason Pu, Chris Johnson the CEO of
Woodcraft Rangers and Jacob Makuvire from Code to the Future. The principals of
the Arlene Bitely, Dewey Avenue, Hillcrest and Eldridge Rice Elementary Schools
were present to cheer on their students during their open house held on June 27th
to celebrate their First Anniversary of the Computer Science Immersion Program.
The event was held at Arlene Bitely Elementary School in Rosemead.
Garvey's student leaders shared their learning journey and showcase their projects,
including robots and digital games they have created.
They all thanked their parents and teachers for giving them this special experience
learning about computer coding and robots.

Cindy Lee from Congressmember Judy Chu's office presented the students with a
proclamation in honor of this celebration.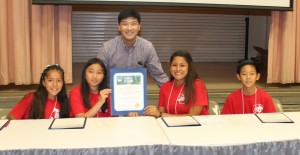 Adam Hsu from Assemblymember Ed Chau's office presented the students with a
proclamation in honor of this special event.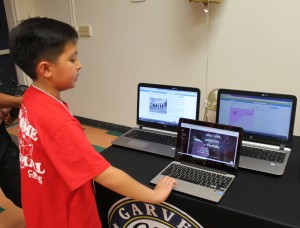 Jader Lu proudly showed off his webpage that he created in school. He coded and
created it as part of this special program.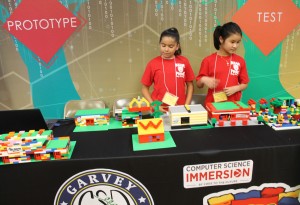 Kaily Leu and Elizabeth Tran proudly displayed a Lego Rosemead created by
students that highlights many of the city's buildings that included City Hall, Target,
and more. Lego building blocks are enjoyed by children of all ages.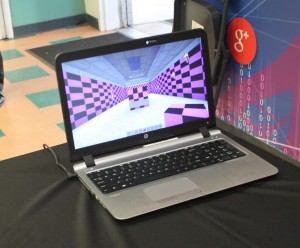 Students showed the guests how to create using Mind Crafters. You begin by
drawing a box and use JAVA codes to create your masterpiece.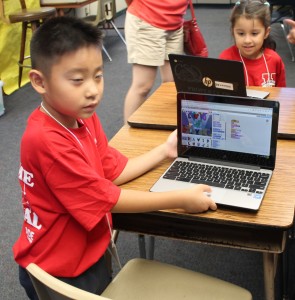 David Luu created his webpage using SCRATCH. The program allowed him to choose
the shape and color of each one of these letters. He also programed them to move to
the beat of music and change colors.
Six classrooms were opened so the family members, friends, and guests could review the students' creativities. The students' ages and their schools were labeled on each room.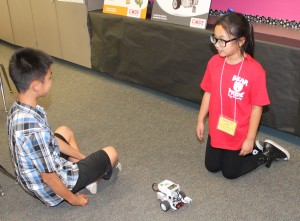 Robots created by the students were amazing to watch as they moved across the
floor.
In the 2016-17 school year, Garvey School District launched a Computer Science
Immersion Program for all TK through grade 6 students at four schools: Bitely,
Dewey, Hillcrest, and Rice Elementary Schools. The District's Computer Science
Schools, provided through a partnership with Code To The Future, are among the
first in LA County in using digital learning to help students develop Coding skills as
well as a wide range of math and language skills. The program has been a
tremendous success and has drawn outside educators, including superintendents
and principals, to visit our classrooms.
Garvey School District is taking strong steps in becoming a leading district for
Computer Science and is leading the way in building a cutting-edge 21st century
learning environment for all students.
The special event ended with a delicious BBQ Dinner.
Leave a Response