City Yard Open House
City Yard Open House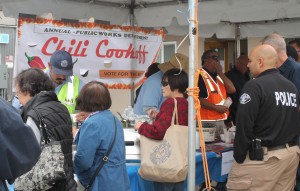 Employees of Monterey Park Public Works Department welcomed the residents, fellow employees and vendors to their open house at the Monterey Park City Yard on May 17th with their famous Chili Cook-off.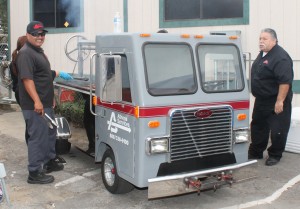 The luncheon included hot dogs and hamburgers grilled on Athens Services' special truck grill by their gifted grill masters.
Over 170 people enjoyed hot dogs, hamburgers, five different chili dishes, cookies, soft drinks and ice cream bars. The guests were asked to vote for their favorite chili.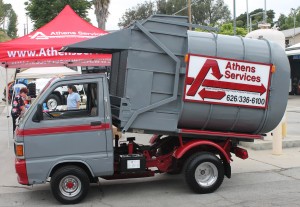 Athens Services had their little trash truck displayed for the residents to inspect. They are our residential waste hauler. Athens and WARE Disposal have both been awarded contracts for our commercial waste hauling in the city.
Some of the vendors included Athens, WARE Disposal, Auto Zone, BG Auto Maintenance Services and BEHR who work with the city.
There also was an educational booth that displayed how ground water is recycled into our earth.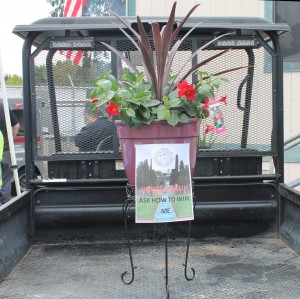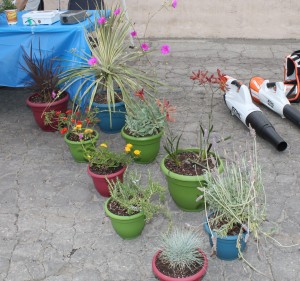 Members of the city staff provided information on drought tolerant landscaping and displayed some of the plants. They also displayed some of their gardening equipment they use to keep are parks green and trim.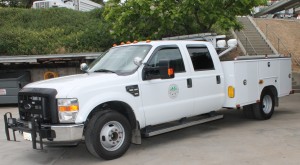 The auto shop truck located in front of garage where the majority of the vehicle maintenance is done for the city.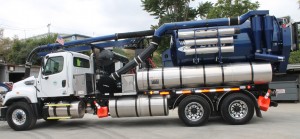 The famous sewers truck that vacuum out the many sewer lines in the city. It looks like a very large vacuum cleaner on wheels.

The very famous patch truck that is kept busy filling in the many potholes in town.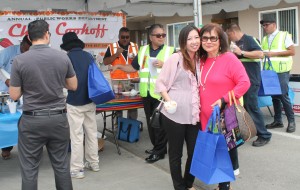 Bonnie Tam and Shirley Hwong enjoyed the delicious food and friendship as they and everyone in the yard waited for the final votes to be counted for the contest winners.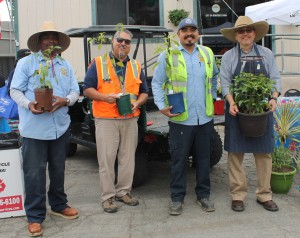 The winners are: 1) Cesar Vega of Engineering; 2) Manuel Blackbucket of Streets; 3) David Hernandez of Engineering; 4) Daryl Burnett of Streets and 5) Rudy Valenzuela of Parks, who left the scene to get back to work.
Everyone who stopped to visit our City Yard enjoyed this successful open house.
Leave a Response