Drought Tolerant Plant Ideas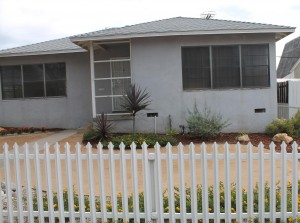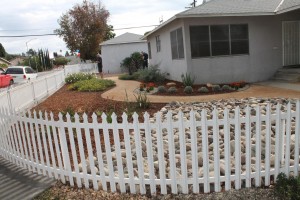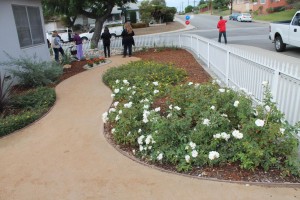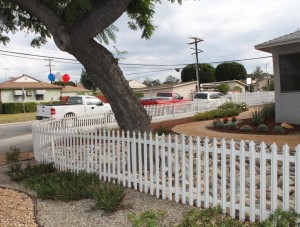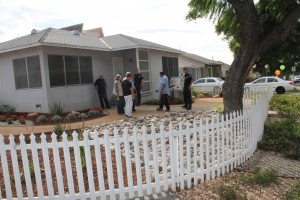 The drought tolerant plant garden located at 2002 S. Isabella at Elmgate in Monterey Park was opened for public inspection on October 29th.
Our city owned house is located behind Fire Station #62 and St. Paul's Lutheran Church.
Mark Ramirez and Rudy Valenzuela from the Parks Department explained the water conservation process for local residents.  They installed the garden in December 2015 and clean up the debris with a blower around the rocks.
The garden has a low volume watering system. These plants do not require much water or maintenance.
Residents can view the gardens over the fence.
The ground covering plants were purchased from A & R Nursery, Inc. located at 7950 Graves Avenue in Rosemead.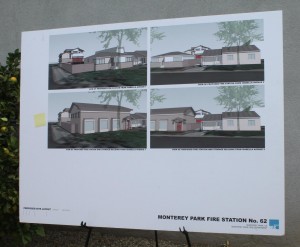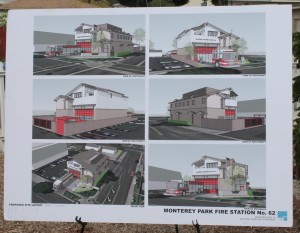 These renderings of our new fire station to be build on the same footprint of the current station.
The building will be two stories high with the living quarters on the second floor. It will have seven private bedrooms and three bathrooms. This design will allow the city to have both male and female firefighters.
The old garage will be torn down to allow a parking lot to be built.  The firefighters will be housed in the little house until the new building is complete.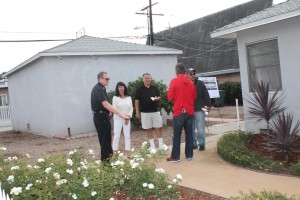 Fire Chief Scott Haberle and his staff were available to answer any questions about the new fire station.
Members of St. Pauls' Lutheran Church, the Monterey Park Fire Department and San Gabriel Valley Municipal Water District sponsored this neighborhood event.
Leave a Response