Mid Autumn Festival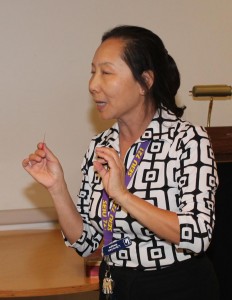 Maggie Wang welcomed everyone to the Monterey Park Bruggemeyer Library's first Moon Festival held in the Friends Room on September 18th.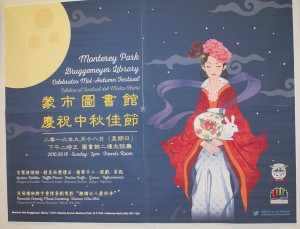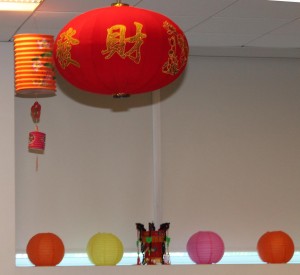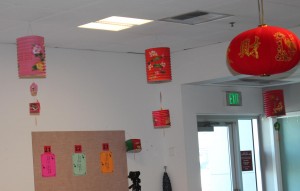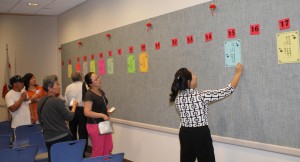 A colorful "Moon Festival" picture was located at the front of the room and 30 colorful Chinese Calligraphy signs were posted around the room for the guests to read. They each had a riddle to be solved.
It was like a Chinese version of "Wheel of Fortune" or "Jeopardy".
Winners received a "Moon Cake" as their prize.
Chinese lanterns also decorated the room as families of two and three generations attended the festival.
The event included music, prizes, crafts, games and refreshments.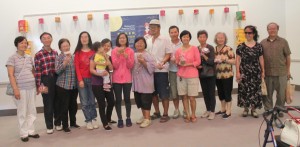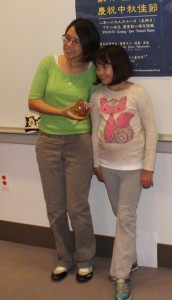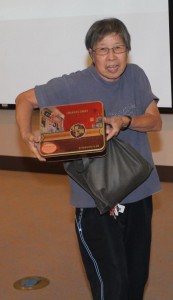 The lucky winners posed for pictures with their "Moon Cakes".
"Women Who Flirt", a Romantic Comedy from China was shown at the end of the event.
While is dialect was in Chinese the movie had English sub-titles.  The movie should have been rated PG as several guests left the room with their young children.
Leave a Response