The Moon Festival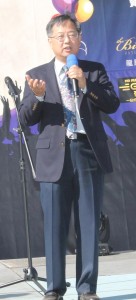 James J. L. Gua, President of the World Journal welcomed the guests to the 2016 Moon Festival held at Barnes Park in Monterey Park on September 10th and 11th.
The Moon Festival celebrates the Chinese cultural heritage that is our love to our family and good food. They celebrate with Moon Cakes.
The World Journal is helping people keep their heritage and share their culture with other people.
Please enjoy the events on this beautiful afternoon.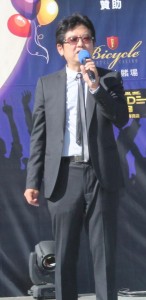 Stephen Y. Liu, President and CEO of Sceptre, a leading manufacturer in the electronics industry dedicated to provide you with high quality 4K UHD, LED displays, and audio technology at affordable costs.
They are a longtime supporter of the World Journal's Lunar New Year celebration in Monterey Park.
Mr. Liu welcomed the audience to this event and wished them a wonderful time.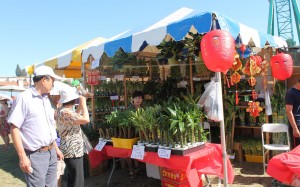 The event featured carnival rides and games, a moon bounce as well as booths selling plants, gifts, clothing, information booths, a Beer tasting and Food Eating contests, international food vendors, live entertainment and more.

Nicole Johnson sang, "When We Were Young"; "xs and os" and "Rip Tide" in English to the delight of the crowd.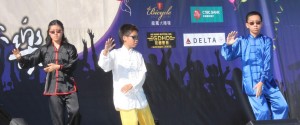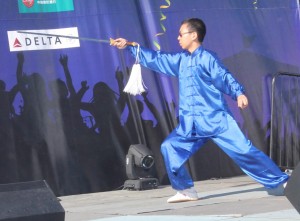 Members of the Lightning Tai Chi performed for the audience.
The event featured additional entertainment in both English and Chinese.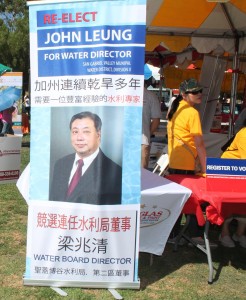 John S. Leung, a member of the San Gabriel Valley Municipal Water District had a booth at the event to provide information to the local residents about the district.
Mr. Leung attends the Monterey Park City Council Meetings and other local event in the city. He holds an MBA in management and a BS degree in Civil Engineering.
He has 24 years of experience and helped to build 32 water treatment plants. He helped to provide $7.9 million to the Monterey Park and Alhambra water departments.
Mr. Leung said his water district has the lowest water rate in California. His record speaks for itself.
Mr. Leung is running for re-election. His name is on the November ballot.
The Moon Festival is a traditional Chinese mid-autumn festival. The Moon Cake is the special food of Mid-Autumn Festival. On that day, people sacrifice moon cakes to the moon as an offering and eat them for celebration.
Leave a Response