Breakfast with Santa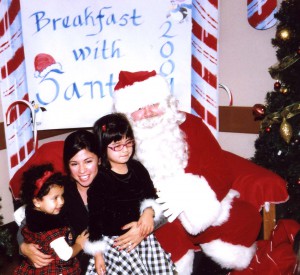 Santa Claus joined his Rosemead friends for a delicious pancake and sausage breakfast on December 5. Each child had a chance to visit with him and received a candy cane.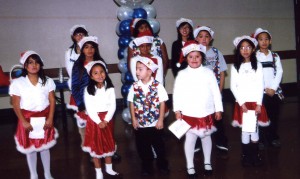 The Rosemead Christmas Carolers provided the entertainment for their family and friends as they enjoyed breakfast in the Recreation Center decorated with blue and white balloons and snowflakes.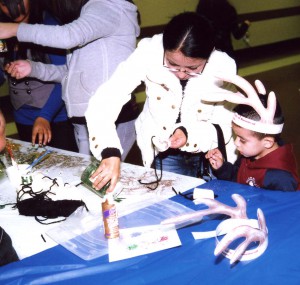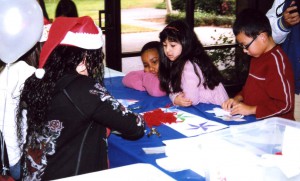 Children wearing reindeer horns enjoyed the crafts. They colored in pictures of Santa Claus and Christmas decorations. They made bells by decorating paper cups with gold sparkles.  They colored and cut out star and penguin decorations.   They even built little marshmallow snowmen that were decorated with pretzel stick arms and candy eyes and mouths.
The children were very proud of their creative Christmas decorations.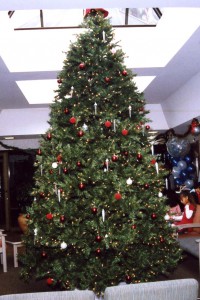 The Christmas Season has come to the San Gabriel Valley.
Leave a Response