Relay For Life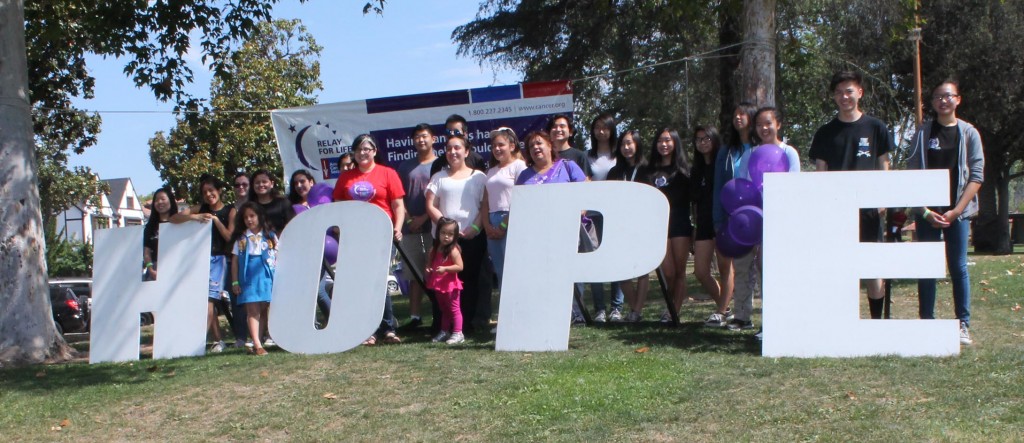 HOPE was the theme at the American Cancer Society Relay For Life held on June 4th at Alhambra Park.  Adele Andrade-Stadler joined with student volunteers from Alhambra High School to celebrate the survivors, their caregivers and to remember those who died fighting back against cancer.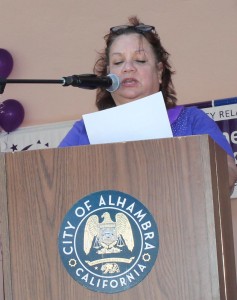 Adele Andrade-Stadler welcomed everyone to this special event. We remember our loved ones and those we have lost. She thanked the sponsors for their support.
The park was filled with various booths that offered information, water and more to all of the visitors.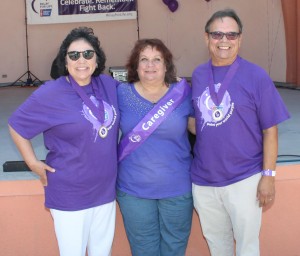 Adele Andrade-Stadler introduced her brother, Robert Andrade and her sister in law, Maria Andrade to the audience. They are both cancer survivors.
Robert Andrade said he is happy to be here today. He recalled that May 16, 2012 their lives changed forever. He was diagnosed with Stage 4 Non Hodgkin's Lymphoma with a 50 – 50 chance of survival. It is hard to live life as a flip of the coin. He was thankful he had a good insurance policy. He praised his doctors, staff and the City of Hope for his care. He also praised God, his family, friends and strangers for their love, prayers and support. He thanked his wife, Maria for her love and support. He stayed positive and had pictured different warriors fighting his cancer.  He said he learned a life lesson to accept the things you cannot control and control the things that you can. Never give in, never, never, never! He is a cancer survivor.
Maria Andrade, his caregiver, said she was grateful for the light at the end of the tunnel when she discovered a lump in her breast. She had developed Stage 2 Breast cancer. She was not ready to lose the people she loved. Her husband introduced to his doctor and the staff at the City of Hope.  She felt a ray of hope as she put her illness in God's hands and the City of Hope. She spoke about her experiences. She received both prayers and support from loving family and friends. She is forever grateful for her survival. She offered a ray of hope as a cancer survivor.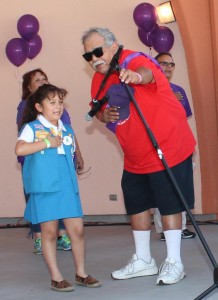 Rudy Verdugo from American Legion Post 139 and Liberty Bernandez led the Flag Salute.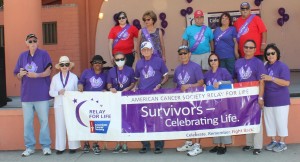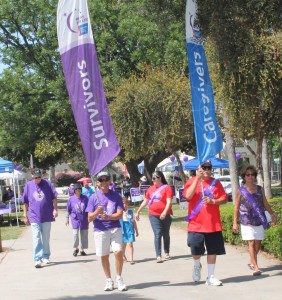 Survivors and their caregivers led the first lap around the park at the opening of the relay.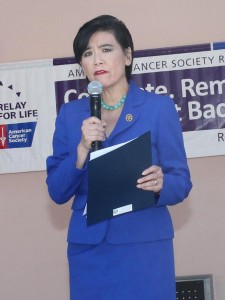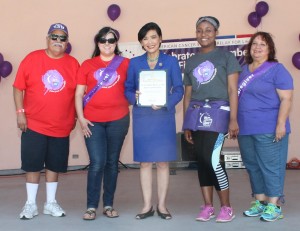 Adele Andrade-Stadler introduced Congressmember Judy Chu to the audience as one of our elected officials who fights for funds to fight cancer.
Congressmember Chu thanked Adele Andrade-Stadler for being the Chair of this event. She spoke about a bill to provide over $875 million for health care to help fight cancer. It passed in the House and now the Senate must approve it. Have you heard the news that President Obama has appointed Vice President Joe Biden to spearhead the fight against cancer? He said if we can put a man on the moon we can fight cancer. She believes that we can find a cure for cancer. She presented a proclamation to Adele Andrade-Stadler, Rudy Verdugo, Jamie Peltra and Stephanie Becnel for supporting this event.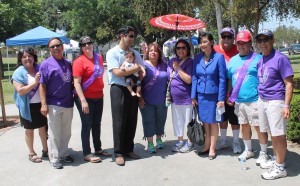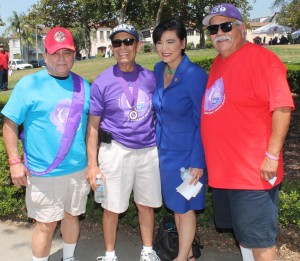 She visited with many of the cancer survivors and their caregivers at the park that included Legion Post members Rudy Verdugo, Larry Uranga and Eddie Garcia.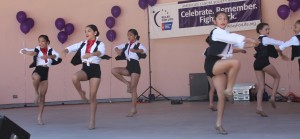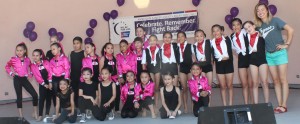 Members of Jay Vee Dance Troup performed under the watchful eyes of Tu Devera, their teacher, three high-energy dances to the beat of their music. They all joined on stage for a Curtain Call to the delight of their family and friends.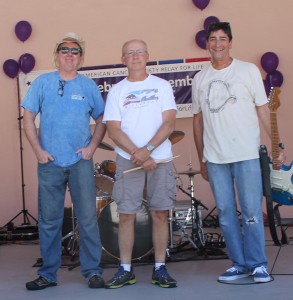 Members of the Sand Blasters performed as part of the event. They played golden oldies for the baby boomers.
The event also features three Opportunity drawings, Jazz, Comedy, Mexican Folk dances and more.
For more information To Fight Back Cancer please call 1-800-ACS-2345 or e-mail: www.cancer.org.
Leave a Response