Empty Bowls 2016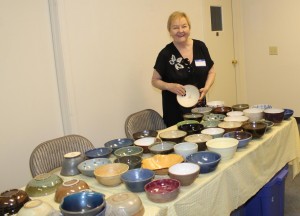 Family Promise of San Gabriel Valley Boardmember Karen Roberson proudly displayed many of the handcrafted bowls during their Empty Bowls fundraiser held on April 24th at Sierra Madre United Methodist Church.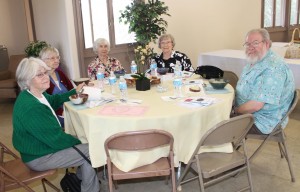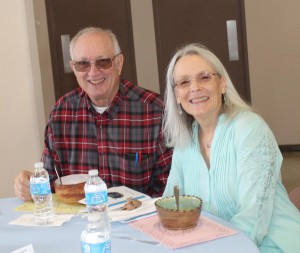 Guests purchased their favorite bowls donated by many local pottery artists. They enjoyed a delicious lunch of their favorite soups, delicious breads and cookies donated by many of our favorite local eateries.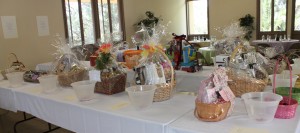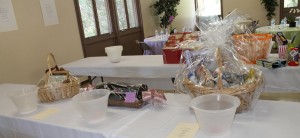 Raffle tickets were sold to the guests for a large selection of beautiful gift baskets donated by participating congregations. The lucky wining numbers were selected at the end of this event.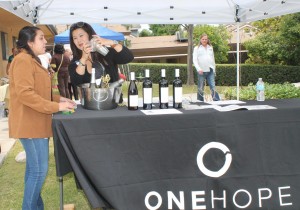 Vendors displayed bowls and jewelry for purchase. A wine tasting booth did a wonderful business. They donated a percent of their sales of their Napa Wine to Family Promise.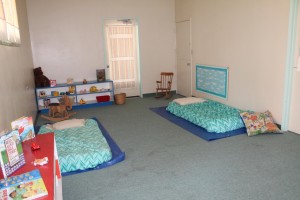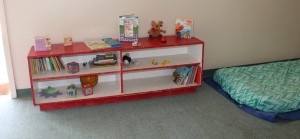 The guests were offered a peek at the typical rooms that are provided for families in need of assistance.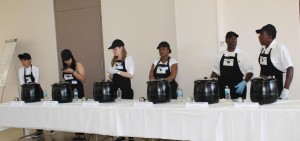 Volunteers including students from Mark Keppel and Temple City High Schools manned the soup line, served bread and cookies and set up each table for the hungry guests. Over 60 gallons of soup and a vast amount of bread and cookies were served to approximately 200 guests at this fundraiser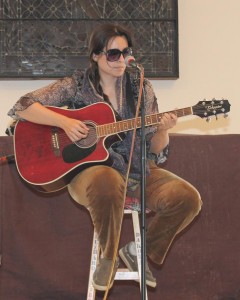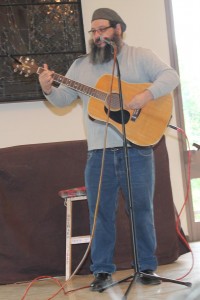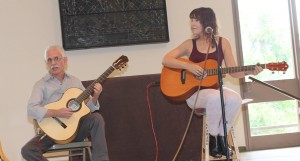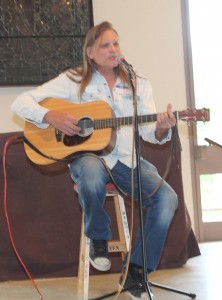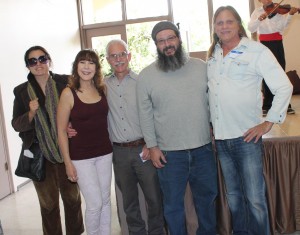 Tiki, the Seventies Songstress, Jonathan Zadok, Kathy & Mark Sanders and Buzhard Dakota sang folk songs and their own special arraignments.  The older guests enjoyed a trip down memory lane.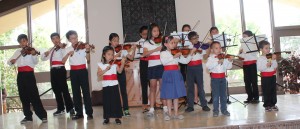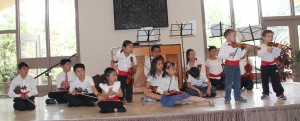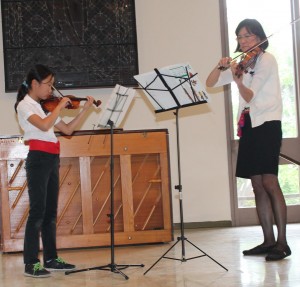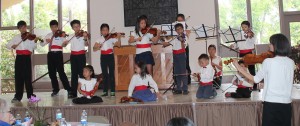 Members of Michelle Davidson's Violin/Viola Studio entertained the audience with their talents. Some of the younger members were very nervous until they recognized their parents from the stage.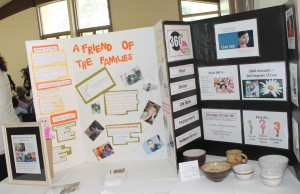 Family Promise displayed some pictures of their families and donors during the event.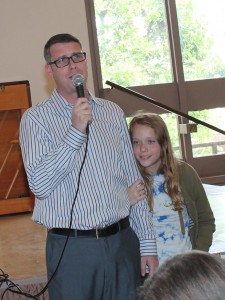 Matthew Rayburn and his daughter thanked the guests for attending their Empty Bowls fundraising event for Family Promise.
Family Promise is a nonprofit 501(c) 3 organization founded in 2009 on the belief that every child should have a home.
For more information on Family Promise of the San Gabriel Valley please call 626-569-0991or e-mail them at www.fpsgv.org. Their mailing address is 1005 E. Las Tunas Drive #525, San Gabriel CA 91766.
Leave a Response