Monterey Park's Fire Department's Open House
Current and retired firefighters and their families joined together at Station 61 on May 7th to enjoy an Open House with the residents.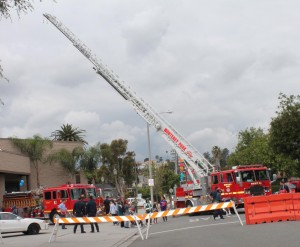 Quint 61 with the ladder extended into the sky was parked outside of the station house.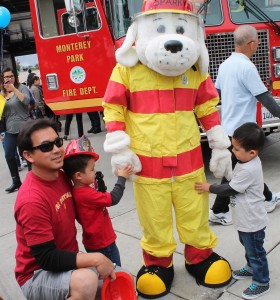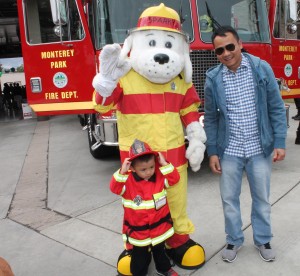 Sparky, the firedog, welcomed many of his friends to the party. Young children received red fire helmets and badges.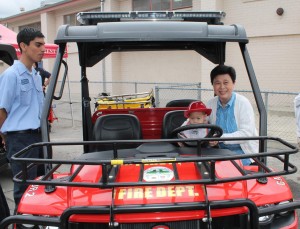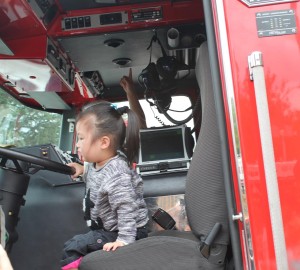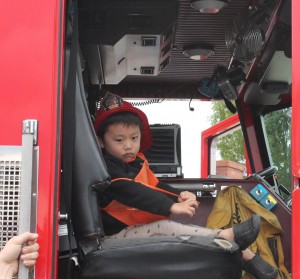 Children of all ages enjoyed climbing up on several fire vehicles. It was a dream come true to be a firefighter.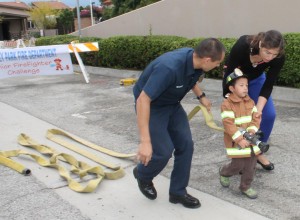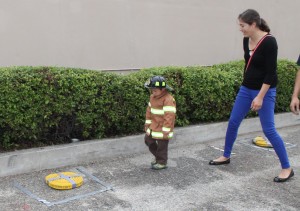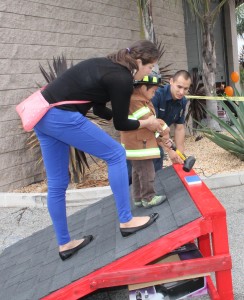 Young firefighters dressed in turnout coats and helmets followed the instructions on carrying a ladder, carrying hoses, climbing a roof to break through it and spraying water on a fire.
The interest of the young boys and girls in the fire service speaks well for the future of our country.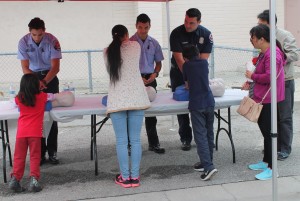 The firefighters instructed residents of all ages on how to perform Sidewalk CPR.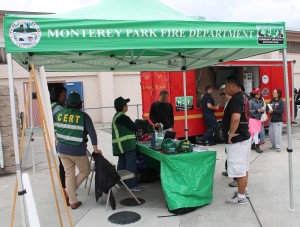 Members of the CERT who help the first responders in any emergency provided information for the residents.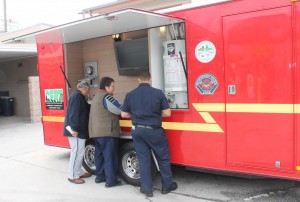 The CERT trailer manned by firefighters provided adults with instructions on how to turn off their utilities and how to drain water from their water heaters in case of an emergency.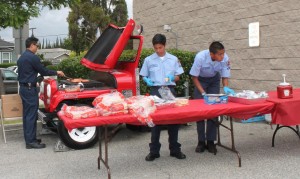 Firefighters cooked a hot dog lunch for 800 guests to enjoy during the event.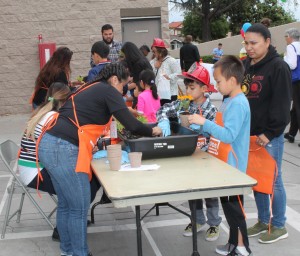 Employees from Home Depot helped children plant a flower to give to their mother on Mother's Day.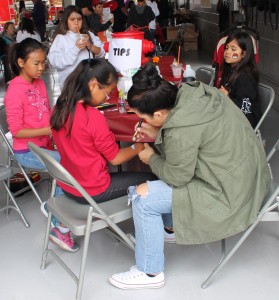 Some children decided to have their faces painted as part of the celebration. Colorful balloons, coloring books and crayons were also proved for them.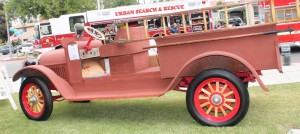 A 1924 REO Speed Wagon in the process of being refurbished was displayed in contrast to our current fire vehicles.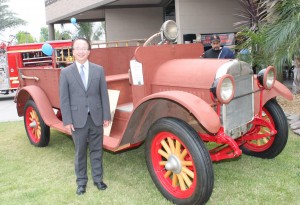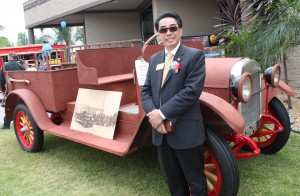 Mayor Peter Chan and Councilmember Stephen Lam posed next to the 1924 REO Speed Wagon used as a fire truck.

The Monterey Park and San Gabriel Urban Search and Rescue truck was displayed for the public.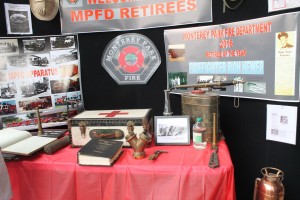 Monterey Park's Fire History was on display that featured old logbooks, old tools and more. They were the high tech of the day.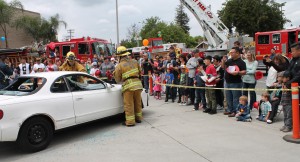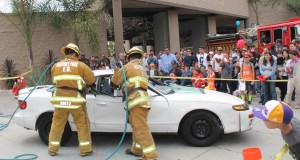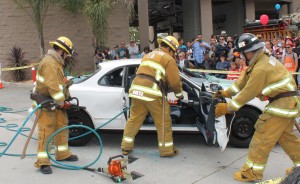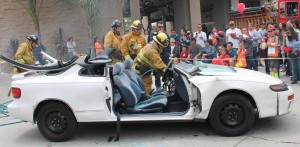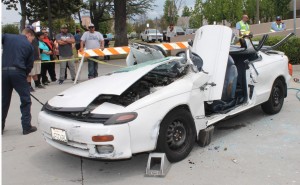 Firefighters David Goetz, Brian Rodriguez, Justin Trejo and Will Dennick demonstrated how the firefighters dismantle a wrecked car to rescue people with the Jaws of Life and other cutting machines.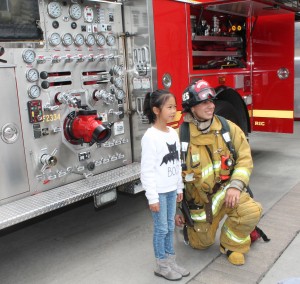 Children posed with the firefighters in full gear after the rescue as part of the celebration.
Leave a Response