Tea With The Mayor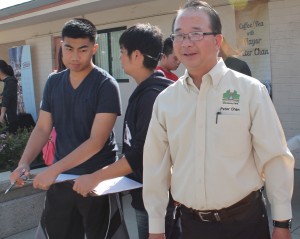 Monterey Park Mayor Peter Chan welcomed residents to his Tea or Coffee event held on March 19th in Barnes Park.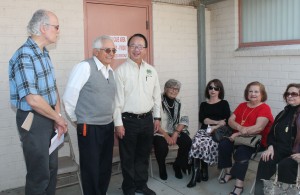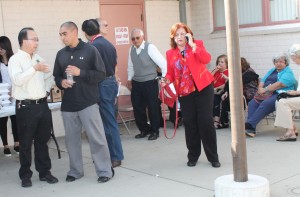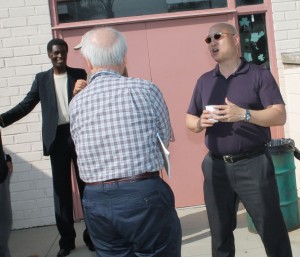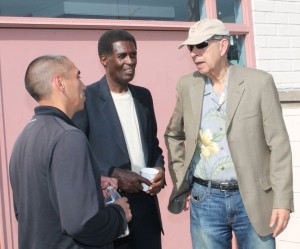 Councilmember Hans Liang, Theresa Amador, Delario Robinson, Gloria Guerrero and Jeff Schwartz were among the residents on hand for this informal event.
Residents had a chance to ask Mayor Chan questions about the trash contract, the water and sewer rates, the traffic issues, the pothole issues, the Neighborhood Watch program and more.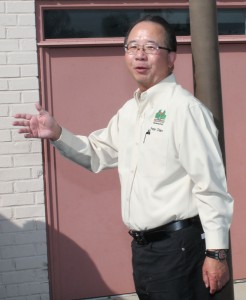 Mayor Chan thanked the residents for coming to this informal meeting so we can talk and enjoy the fresh air and sunshine in the park. He said the Council would do their best to fix everything. He spoke about the new developments that include the Market Place that is moving forward. Some of the tenants would be Home Depot, In & Out and Chick-fil-a who have signed contracts.  The hotels on Atlantic that would provide the city with a 12% bed tax that would be added to the general fund to help improve the city. The funds would be used to fix the potholes and our sewer system.
He spoke about the homeless problem now our city and other cities in the San Gabriel Valley. We will need more police presence. The traffic plans for Atlantic to mitigate the six traffic signal lights from Newmark to Hellman to help the flow of traffic. The bus stops will be in a bay at the hotels on Atlantic and Garvey.
Mayor Chan reminded the residents that our city was chosen by the Census as a test city. Please complete your form for the new system by their paper form, on your computer or by telephone.
Mayor Peter Chan thanked everyone for attending his meeting. He has an open door policy. You can contact him at City Hall by phone or email.
Leave a Response