Bovard-Hayes House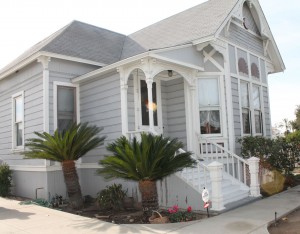 The stately old Victorian Bovard-Hayes House was built in 1887 by George Bovard who was one of the members of the first graduating class of USC and later the fourth President of the University of Southern California. The house was originally located on Pine Street and he was the first resident.
In the 1890s Milton Scott Wilson and his wife Mary Letitia purchased the property for their family home.
The San Gabriel Historical Society offers tours of this stately home filled with the original furniture, china, silverware, crystal, clothes, toys and more donated by Mary Ruth Hayes, a longtime resident of San Gabriel.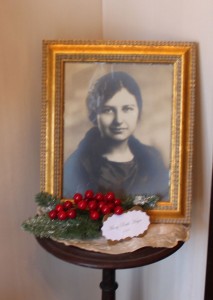 Mary Ruth Hayes graduated from UCLA in 1926. She was born in this house and was the last family member to live in it. She was a teacher, a cat lover and a very active community member. She died in 1990 and willed her home complete with furnishing to the San Gabriel Historical Society.  She paid to have the house moved from Pine Street to the current location on West Broadway.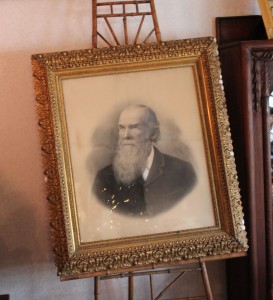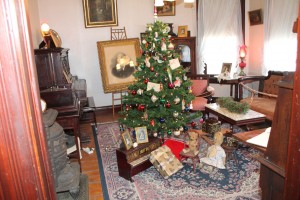 Judge Wilson married people in his parlor. The families held their receptions in their dining room. A 1900 music box sits in the parlor among many family heirlooms.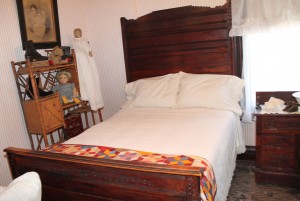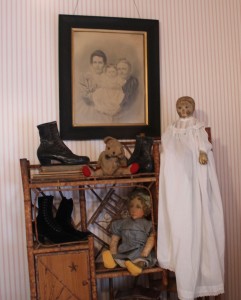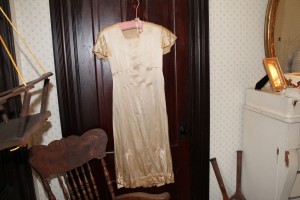 The house has two bedrooms that are furnished in the time period. Old dolls and antique clothes are on display.
Mary Letitia, her daughter Mary Ruth and her mother Mary Letitia are captured in a three-generation photograph that hangs on the wall.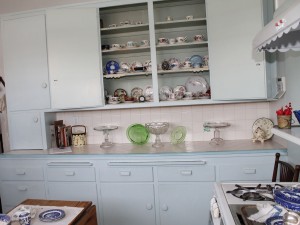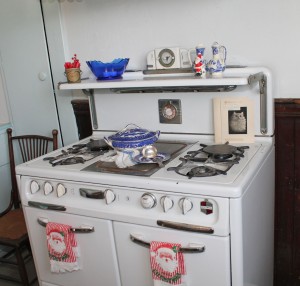 The kitchen was updated in 1950. The original house had plumbing and gas lines installed but no electricity. They used oil lamps.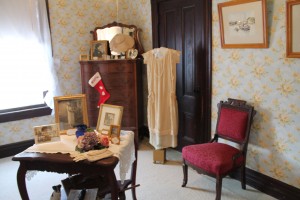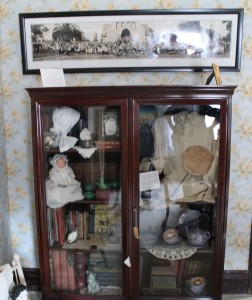 One room was dedicated to Mary Ruth. The furnishing included many old family pictures and heirlooms. One picture was taken at Evergreen Cemetery Chapel honoring Mituko (Mary) Takayama, a longtime family friend, who died in 1931.
The Hayes family owned many rental properties on Pine Street. Some of their tenants were of Japanese heritage. They were sent to the camps during World War II.
The Hayes family watched over their homes and delivered necessary supplies to them at the camps.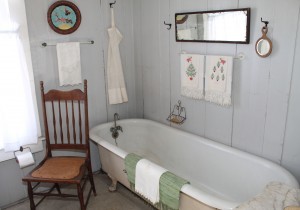 The house had indoor plumbing with the modern fixtures of the day.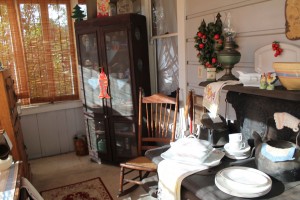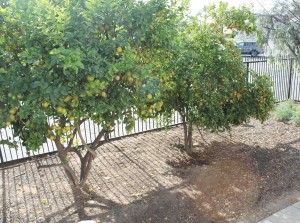 The house also had a summer kitchen on one of the three porches that over looks fruit trees and a rose garden. Members of the Historical Society transplanted the rose bushes from Pine Street to the current location.  This stately home is their labor of love.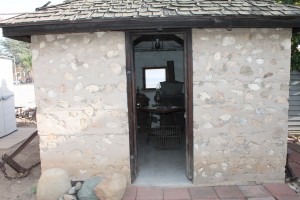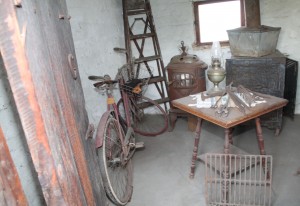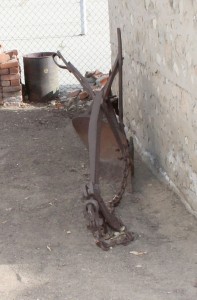 Judge Wilson used the old milk house as a jail by before his prisoners were transported to Los Angeles.  An old bike was parked in the building and an old plow was located just outside.
The Bovard-Hayes House is opened for tours on the first Saturday of every month from 1 to 4 PM. For more information on the tour, to become a docent, a member of the Historical Society or donate funds to help upkeep this treasure please call Helen Sanchez at 626-287-8715.
Leave a Response