Oktoberfest in Rosemead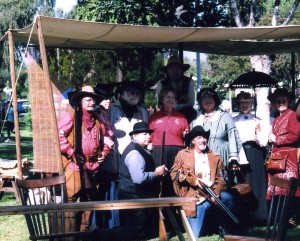 Rosemead Mayor Maggie Clark joined in the celebration with Members of Western Educators, Shooters & Troopers in their campsite on October 24 in Rosemead Park.  The members dressed in pioneer garb and educated residents about the Old West.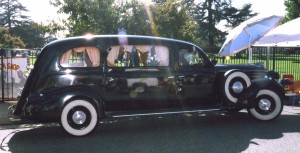 An old hearse was parked in front of Savannah Cemetery that was established in 1850 for the burial of settlers. For many members of the first-families in the area this is their final resting place. This cemetery was established for settlers that were not Catholic and could not be buried in the San Gabriel Mission Cemetery. The cemetery also offered a tour that visited famous gravesites.
The street fair was filled with residents celebrating Halloween.  Many game booths gave candy as prizes to the excited children. Live entertainment was featured on two stages, one at each end of the festival.  There was a choice of rock and roll music and country music.
Classic cars lined one side of the street as people admired vehicles built in the 1940s and 1950s. These cars showed great pride in ownership.
Another street was lined with booths selling jewelry, leather goods, holiday decorations and more.  Face painting was a big hit with the little ones.
Delicious meals were sold at the International food booths. Students were selling candy apples to raise money for Rosemead High School.
The children had a chance to visit the Haunted House.  Many of them decided to jump on the moon bounce and slide down the giant slide. The sound of their laughter filled the park.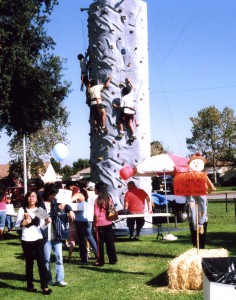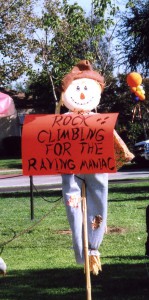 Brave children climbed up and down a rock wall as a scarecrow stood guard.
Rosemead residents ushered in the Halloween Season in style.
Leave a Response