Rosemead and South El Monte cross country meet on Oct. 29, 2009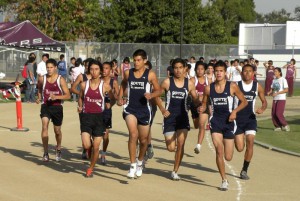 In a Mission Valley League (MVL) dual meet at Rosemead High School/Rosemead Park, South El Monte boy's varsity cross country team won the meet 19-37 to win the MVL Championship with a 5-0 record.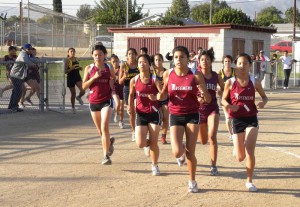 Mission Valley League girl's varsity cross-country champion is Rosemead High School, which defeated visiting South El Monte 19-43 on Oct. 29, at Rosemead HS/Rosemead Park.  Rosemead girl's varsity team, undefeated MVL champions at 5-0 this year, has won every home MVL meet for the fourth straight year.
Leave a Response