St. Anthony's Family Fall Festival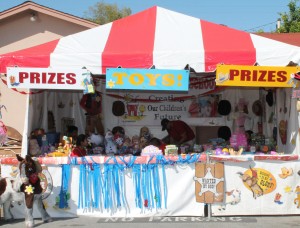 "Wanted by God" was one of the many information booths, 25 international food booths and a Beer Garden filled the schoolyard celebrating of St. Anthony's 67th anniversary on October 9th, 10th and 11th. This is their annual fundraising event.
The church and school are located on San Gabriel Blvd. just north of the 10 Freeway in San Gabriel.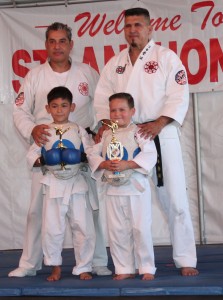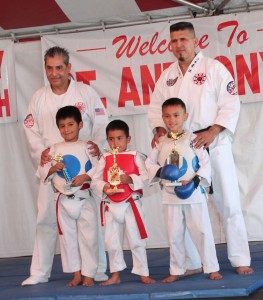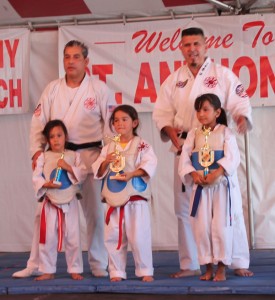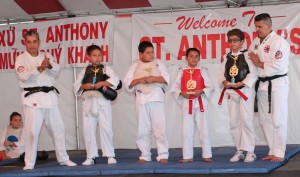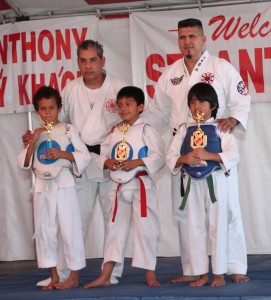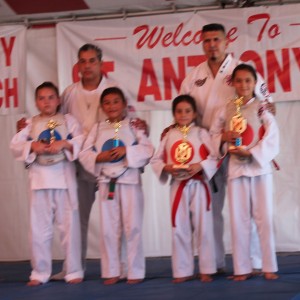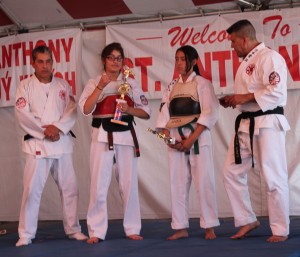 Jay Sanchez and Luis Cobian presented awards to their students from Nippon Kempo Academy of Martial Arts.
The instructors praised each and every one of their students for the personalities and their progress in the arts.
The students performed for the audience during the celebration.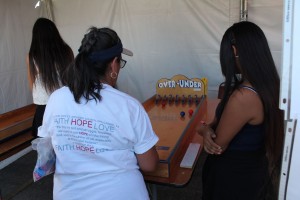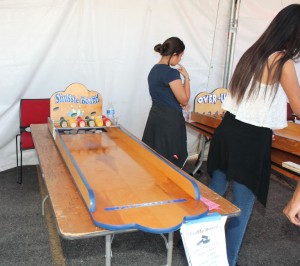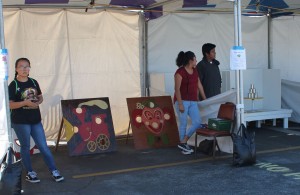 Student volunteers and parents manned the game booths.  The winners were awarded large inflated plastic lollypops and hammers.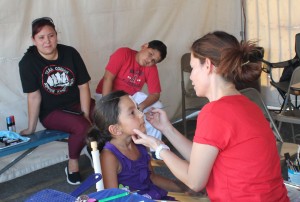 The Face Painting booth was busy as students decided to decorate themselves for the party.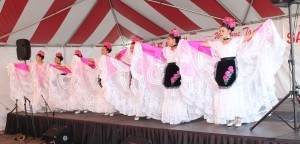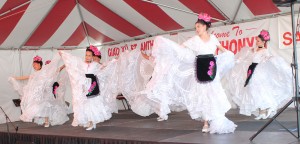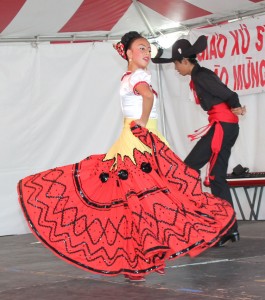 Mexican Folk dancers entertained the crowd and the watched the dancers tap and twirl across the stage in their colorful and traditional dress.
Famous regional bands The Reel, Cold Duck and The Fresh Band provided the evening entertainment.
The festival included carnival rides, bingo and the "famous" cakewalk.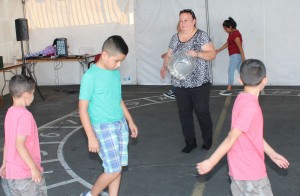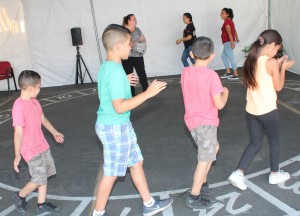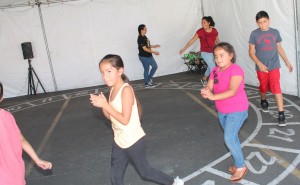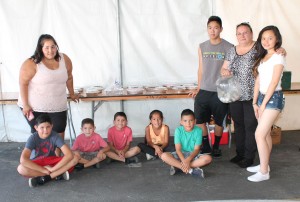 During the cakewalk the participants walked in a circle that is marked with numbers to the sound of music.  When the music stops the leader pulls out a ball printed with a number. If you are standing on that lucky number you win a cake.
Mary J. Salcedo, a 26th year volunteer explained this game is a mixture of musical chairs and bingo.
21
Mary J. Salcedo and Yu Diaz joined the celebration with numerous family members and friends.
Mary J. Salcedo said "Thank you St. Anthony Church and School. This is the only proof that you can have your cake and eat it too'"
Leave a Response