Harmony Car Show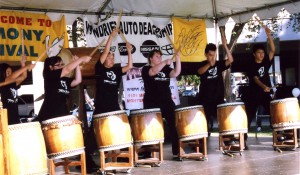 Taiko Drummers welcomed all to Monterey Park's Harmony Car Show held in Barnes Park on October 17.  They played several Japanese songs to the delight of the residents.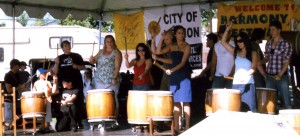 .
Members of the Taiko Center of Los Angeles provided residents their turn to beat the famous drums.
Booths lined the park that featured sunglasses, bikes and information.  The art fair in front of city hall offered more treasures for sale.  The two events were blended together this year due to a tight budget.
Monterey Park's famous Safety Trailer was opened for residents to test their driving skills against a computer simulator.
Mexican dishes and Chinese/Korean BBQ were offered for sale.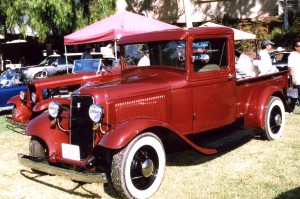 A 1933 Ford pickup truck with a V-8 engine was one of the classic cars featured at the Car Show. Over 100 cars were entered into the show.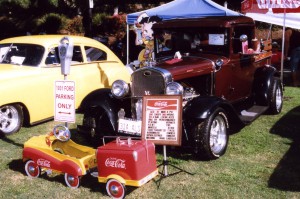 A 1931 Ford pickup truck complete with a "drive in" lunch was also featured. It reminded many people of the old fashion "drive in diners" of their youth.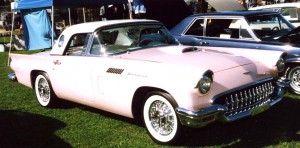 A pink 1957 T-bird that made many a head turn was another one of the classic cars.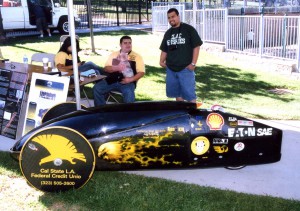 Cal State LA's Super Eagle II high mileage gas car was featured at the Going Green event.  It has a carbon fiber body with a top speed of 40 to 50 miles to a gallon of gas. Engineering students designed the car.  SAE Supermileage is 3rd in the world, 2nd in the US and 1st in California. For more information please contact Frank Almeida at 626-975-1055 or maverick72004@yahoo.com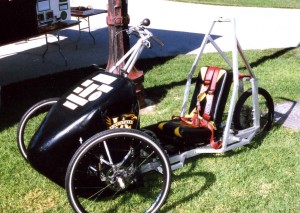 Cal State LA's Eagle Ride IT needs a female rider due to its compact size. This car was designed by engineering students to be driven by human power. For more information please contact Frank Almeida at 626-975-1055 or maverick72004@yahoo.com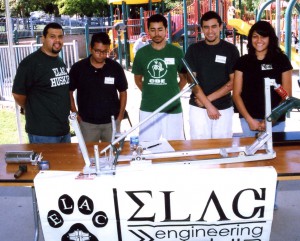 ELAC Rolling Huskies received a donated body from the Cal State engineering students to build their own green vehicle. They will modify it to their design. For more information please contract Kamyar Khashayar at 323-265-8856 or khashak@elac.edu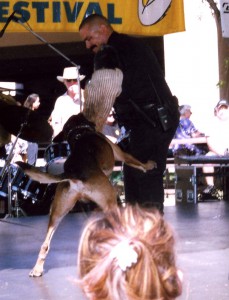 Max with his human partner, Police Agent Pete Palomino demonstrated their skills to the residents. The police dog responds to commands in Dutch. He spends his off-duty hours as a member of the Palomino family.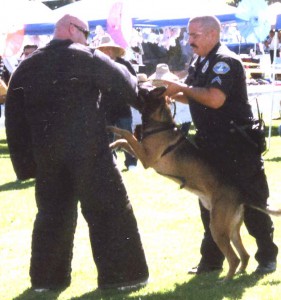 Max and his partner Agent Pete Palomino take down a bad guy played by Officer Gilbert Alvarez.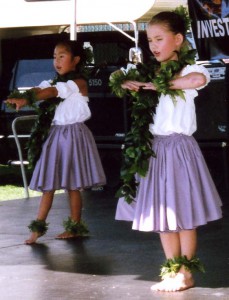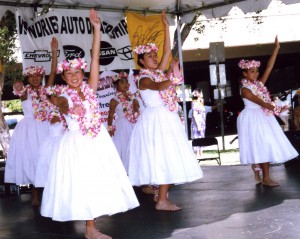 Hawaiian dancers performed several numbers as residents enjoyed the music of the islands.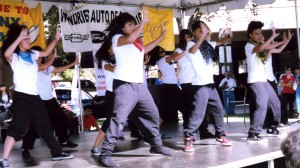 Members of the Mark Keppel High Dance Team performed to the delight of their friends.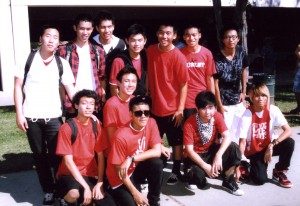 Members of Mark Keppel All Male Dance Crew enjoyed their fame.
This year's Harmony Month Festival was reduced to a one-day event that featured the car show and lives entertainment.
Leave a Response