The Passing Of Former Mayor/Council Member Marie Purvis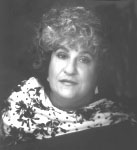 Marie Purvis, Former Mayor and Council Member passed away on Saturday, September 26, 2009 after a long illness. She was born in Boston, Massachusetts, graduated from Montebello High School and received a Bachelor of Arts Degree from Woodbury University.
Former Mayor Purvis had been a resident of Monterey Park for nearly 54 years. She successfully owned and operated her business in the City, Art Gallery and Custom Framing, for over twenty- six years.
Former Mayor Purvis was elected to City Council in 1990 and re-elected in 1994. She is known as the founder for the City's very first 4th of July Celebration in 1986. She served as Chairperson for seven consecutive years. She also served six years on the City's Design Review Board; and as a Board Member of the West San Gabriel Valley Boys and Girls Club. Former Mayor Purvis was Past President and Board Member of the Monterey Park Chamber of Commerce, Past President of the Opti-Mrs. Club, and Past President of the MERCI Auxiliary.
She received the "1992 Opti-Mrs. Woman of the Year" Award. She also received in her illustrious career, "The Most Valuable Citizen of the Year" by the American Legion Post 397; was the recipient of the Lifetime Achievement Award by the Chamber of Commerce; and twice received the Director of Year Award by the Chamber of Commerce.
She is survived by her children, Arthur, Robert, Leonard, and Lisa as well as four granddaughters, Alex, Catalina, Hailey, and Logan.
The City Council adjourned the October 7 Council Meeting in honor of Former Mayor Marie Purvis.
"Celebration Of Her Life" Was Held On October 10, 2009
Marie Purvis, Former Mayor and Council Member was remembered during a "Celebration of her Life" was held at the Rose Hills Chapel located in the City of Alhambra. After the service, an Honorary Motorcade escorted Former Mayor Purvis, her family and her friends to the Resurrection Cemetery.
Former Mayor Purvis will be greatly missed but forever held in our memories.
She truly made a difference in the City she loved so much.
1 Comment
Leave a Response