The Kingsley Dance Academy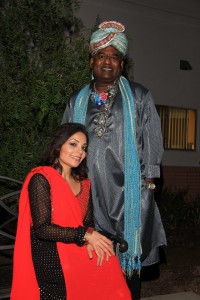 The Kingsley Dance Academy was formed in January 2015 By Simon Charles Kingsley M.D. It is a non- profit organization, specializing in International and Bollywood dances. Dr. Simon Kingsley is the founder and owner of this academy. The website is www.Kingsleydanceacademy.com. We offer dance lessons for adults and kids to learn Ballroom, Bollywood and other social dances.
The Kingsley Dance Academy sponsors line dancing other social dances like salsa, cha-cha and Tango in St. Thomas Aquinas Church Parish Hall. It is on every second and fourth Thursdays at 7.00pm. This is a fundraiser for the church and so much fun for the participants.
Kingsley Dance Academy and I are excited to perform live at the Barnes Park for the Play Days. The Dances are exotic, sizzling and energetic. I am very proud to perform for the Monterey Park residents. I have been a resident of Monterey Park ever since I moved to California six years ago.
Play Days live entertainment on May 15th:
The Aztec was performed by Mr. Alphonso Orozco and his group. It is a traditional Mexican folklore dance.
The salsa duet was performed by Ani Hoyhannisyan and her partner Tony Saddul. She is our lead female Instructor. Simon Kingsley, Lynda and Jenny Morrano performed this sensational, seductive and sexy salsa dance. Salsa is very popular in southern California.  Salsa is great for ladies to show off their styling techniques. It is the most popular Latin dance at social events. It is a fast spot dance.
Bollywood is based on the movie Industry in Bombay, India. In Los Angeles the movie Industry is called Hollywood. So in India they change the first letter to B, like in the city of Bombay, in India. Some of the popular movies are Slumdog Millionaire, Gandhi, and Sholay. Bollywood is now regularly screened in many theaters regularly all over America. It is Erotic, Exotic and Energetic. It is fun to watch the romantic dances with traditional costumes. It is very Popular in the Asian, European and other western countries. It is in its early stages in America. It is mix of hip-hop, Flamenco and Persian dances. I love the Indian cultural dances and they come very natural to me. Alpa Shah and I performed a duet for the lungi dance song. It is from the movie Chennai Express.
Flamenco was performed by Elena Ole and Teresa Chen. Flamenco is the traditional dance of Spain with glamorous costumes.
Belly dancing, Lebanese group dance are done by Sam's group.  They are Traditional Lebanese Dances. The costumes are wonderful.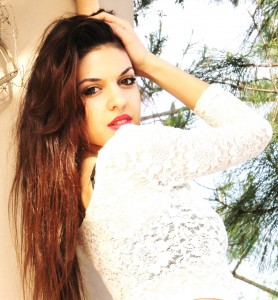 Ani Hovhannisyan
Ani has a Bachelor's Degree in Theatre Arts and Dance and now she is getting her Master's Degree in Kinesiology. She has been trained in different styles of dances in school and outside of school. She has been trained for many years and has reached a lot of her goals with her hard work and dedication. She has been trained in Salsa, Ballet, Modern, Jazz, Hip-Hop, and Latin dance styles. She has been in a couple of Salsa Dance Companies, where she has worked and trained with some of the best and professional salsa dancers, who have given her various opportunities to go to different places to perform. Ani has gotten various opportunities to travel to Europe and Asia with her Modern Dance Company, Hae Kyung Lee, to perform for their International Dance Festivals. She has also been training ballet with Pacific Ballet Dance Theatre were she has participated in various shows throughout Los Angeles. She has been to San Francisco Salsa Congress, to Salsa Extravaganza many times to perform for their Events. Ani has performed at many different Theaters: Alex Theater, Kodak Theater, Ford Amphitheater, Scottish theater, Gipson Theater, Star Theater, Greek Theater, Colony Theater, and El Portal Theatre. She has also competed with her Salsa Dance Company in Granada, won first place in 2010. She was also the Assistant Director for the show, La's Best Dancers, which took place at Alex Theatre in 2010, 2011 and 2013. Ani was recently filmed in a movie, Chef, in one of the scenes, which was released in May 2014. Being a Dance Instructor, Choreographer, Performer, dancing in Professional Companies, continuing her education as a grad student, Ani still manages to participate in different shows/events that come along her way.
"I have been teaching various dance styles to kids and adults for many years throughout Los Angeles: Dance Studios, Schools, Private Events, for Wedding Couples, Quinceaneras and so on. I have been invited many times to California State University Los Angeles, to choreograph for their Winter Dance Concerts. Continuing my education at California State University, Northridge, still participating in Salsa Events, being in a Modern Dance Company, training ballet at the Pacific Ballet Dance Theatre; I perform and experience a great journey that life has offered me."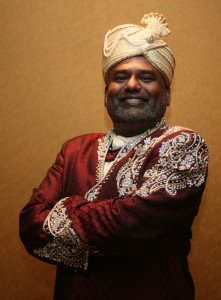 Simon Kingsley is originally from a small village near Madras, India.  Dancing for fun has been in his blood since childhood.  In the Indian culture dance is a part of every celebration and every occasion.
However to fulfill his family's wishes, he went to Medical school and became a physician in India.  Simon Kingsley enjoyed dancing and performing at many special events.  In his early twenties, he migrated to the United States with his family members.
Simon Kingsley attended the University of Michigan where he achieved a Bachelor of Science Degree in Psychology.  Simon Kingsley attended externship training at Detroit Macomb Hospital Corporation in Internal Medicine, Obstetrics and Gynecology, and General Surgery in Detroit, Michigan in 1986.  Simon Kingsley was a Post Doctoral Research Associate, Department of Physiology, Wayne State University, Detroit, Michigan, 1988.
Simon Kingsley followed his heart to the West Coast and became a Tenured Professor at East Los Angeles College in the life science Department. Teaching Anatomy, Physiology and Biology 20.  In addition, Simon Kingsley taught in the Psychology Department in East Los Angeles College.
Simon Kingsley quickly realized that his passion for dancing was still boiling in his blood.  Bollywood dancing came natural to him so he took some ballroom lessons in a couple of different studios in California.  Simon Kingsley gave excellent performances at many showcase events of various smooth and rhythm dances.  Simon Kingsley's dancing skills started improving dramatically which lead him to win several dance competitions.
Simon Kingsley is committed to sharing his God given talent of dancing and would like to share this unique talent with the world.  Simon Kingsley has finally fulfilled his dream and has created The Kingsley Dance Academy, which is scheduled to open in early 2015.
Simon Kingsley enjoys public speaking, reading, writing, watching movies, travel and taking pictures.  Simon Kingsley was very much involved in high school and college sports and athletics teams.  Simon Kingsley's present interests include playing tennis, aerobics and swimming.
In addition, Simon Kingsley is currently writing an autobiography, which is expected to be published in the near future.
Leave a Response